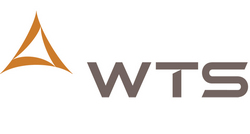 As a strategic hosting partner for Oracle's JD Edwards On Demand, we are often early adopters of new technology for our managed customers
Seattle, WA (PRWEB) February 5, 2008
WTS, Inc., the leader in application hosting and managed disaster recovery services for Oracle's JD Edwards applications, announced their completion of pre-release testing of Oracle's JD Edwards EnterpriseOne Tools 8.97. While participating in the pre-release testing, WTS provided strategic feedback to Oracle prior to the general availability of the product. Additionally, this testing helps shape the advice and support WTS will give its customers regarding JD Edwards EnterpriseOne 8.97. Upgrades for several WTS customers are already underway, including one customer who is officially an Oracle early adopter.
Oracle announced general availability of JD Edwards EnterpriseOne Tools 8.97 on January 28, 2008. This release provides an open platform that allows customers to choose hardware, operating systems, and database technologies based on their unique IT strategies and business requirements. With this release from Oracle, customers may adopt current advancements in Oracle® Enterprise Linux and many components of Oracle Fusion Middleware. JD Edwards EnterpriseOne 8.97 is currently available for licensed customers on JD Edwards EnterpriseOne versions 8.9 through 8.12.
"As a strategic hosting partner for Oracle's JD Edwards On Demand, we are often early adopters of new technology for our managed customers," said Sam Rediess, Vice President of Hosting Services for WTS. "Given the pace our team works and the service levels demanded by our customers, we are very excited about many features of this latest tools release from Oracle, especially Server Manager. WTS simultaneously manages multiple customer environments on many different platforms. The new Server Manager features should enable our staff to execute installs and patches faster, provide us additional system monitors, and improve our system management capabilities for our customer operations teams. We believe JD Edwards EnterpriseOne 8.97 will provide many benefits for our current and future customers."
"At WTS we are constantly looking for ways to improve our productivity, simplify the management of our many systems, and provide our customers the technologies and service levels that will deliver an improved ownership experience," said Eric Oss, WTS' Manager of Customer Operations for Hosting Services. "With JD Edwards EnterpriseOne 8.97, our customers using JD Edwards EnterpriseOne applications can benefit from a Service-Oriented Architecture, usability enhancements in security and changes in development tools which can enable improved performance and a lower total cost of ownership."
WTS customers experience greater benefit and value from their JD Edwards software by leveraging WTS' expertly managed IT infrastructure and years of experience in applications management--allowing customers to focus on their core business. WTS' leadership position can be attributed to its focus on customer satisfaction and its commitment to delivering advanced technology solutions to companies running Oracle's JD Edwards applications.
WTS is a member of the Oracle PartnerNetwork.
About WTS:
WTS, Inc., the leader in application hosting and managed disaster recovery services for Oracle's JD Edwards enterprise software, provides a wide range of services for JD Edwards EnterpriseOne and JD Edwards World customers including Hosting, Disaster Recovery and Business Continuity, Remote Applications Management and complementary product support. Our customers benefit from an industry-leading and proven solution that increases efficiency, enables business and technology change, and reduces IT risk. Oracle holds a significant equity interest in WTS. Founded in 1997, WTS is a privately held corporation with headquarters in Seattle, Washington, a regional office on the Oracle campus in Denver, Colorado, and data centers in Tukwila, Washington and Denver, Colorado. Additional information about WTS is available at http://www.wts.com.
About the Oracle PartnerNetwork
Oracle PartnerNetwork is a global business network of more than 19,500 companies who deliver innovative software solutions based on Oracle software. Through access to Oracle's premier products, education, technical services, marketing and sales support, the Oracle PartnerNetwork program provides partners with the resources they need to be successful in today's global economy. Oracle partners are able to offer their customers leading-edge solutions backed by Oracle's position as the world's largest enterprise software company. Partners who are able to demonstrate superior product knowledge, technical expertise and a commitment to doing business with Oracle qualify for the Oracle Certified Partner levels. For additional information on Oracle PartnerNetwork, visit http://oraclepartnernetwork.oracle.com.
Contact:
Ward Quarles
Director, Marketing & Communications
WTS, Inc.
1100 Olive Way, Suite 1100
Seattle, WA 98101
303-996-3410
© 2008 WTS, Inc. All rights reserved. WTS and the WTS logo are trademarks of WTS, Inc. Oracle is a registered trademark of Oracle Corporation and/or its affiliates.
###