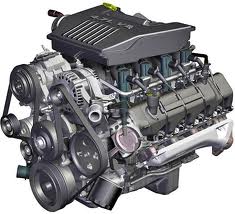 A new online pricing center has been created for all customers to use.
Cleveland, Ohio (PRWEB) March 19, 2013
Jeep retained its legendary status after sale to the Chrysler corporation in the 1980s. The 4.0 engine has been the base motor used for all SUVs in the Jeep family. The UsedEnginesforSale.net company is now discounting the Jeep 4.0 engine online. More details can be found at http://www.usedenginesforsale.net/jeep/used-jeep-engines-for-sale. This discount is designed to help owners of Jeep vehicles as well as companies that are able to install replacement V6 motors. The discounts are now applied to sales made through the toll-free number or company website.
Jeep was one of the first vehicles sold in North America with a 4x4 engine platform. These off-road vehicles helped establish Jeep as a viable option for a quality vehicle produced in the USA. The development by the Chrysler company helped provide more makes and models for the Jeep platform.
The Cherokee, Wrangler, Grand Cherokee, Commander and Liberty are all represented in the new engine inventory available for sale online. The discounts applied to the 4.0 engine series is one way that is used to provide an alternative to dealership pricing structures.
Better ways to distribute customer pricing for engines have been developed by the UsedEnginesforSale.net company this year. The toll-free telephone quote system in place served as the main source of contact for all engine requests. A new online pricing center has been created for all customers to use.
A one-click price request system has been installed on the company website. This new way of customer price generation is in addition to the toll-free services offered to customers. All in stock units can be priced through this new system without direct customer assistance.
The news release for the launch of the company website has helped this company to introduce its inventory to more buyers. The release can be read at http://www.prweb.com/releases/used-engines-for-sale/ford-chevy-dodge-toyota/prweb10190723.htm and includes many of the plans and incentives set for launch this year. Future news announcements about the company achievements and new programs available are expected to be announced this year for the public.
About UsedEnginesforSale.net
The UsedEnginesforSale.net company discounts its motors for public sale and to the trade industry. The inventory built by this company includes foreign and domestic engines shipped inside the United States. This company is one of few retailers able to supply protection in the form of an engine warranty with each purchase. The UsedEnginesforSale.net company offers free shipping with all engine purchases to help buyers reduce the expense of replacing a motor plus the cost of shipping. The new online quotation system is one way this company is providing faster price delivery for quote requests.