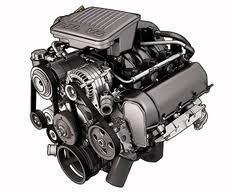 This new pairing of breakdown protection and OEM part coverage has helped increase sales this year.
San Diego, California (PRWEB) March 04, 2013
Jeep is responsible for many of the firsts in the SUV market. The creation of its diesel engine in 2005 placed more emphasis on sales of the Liberty to the public. The EnginesforSale.org company is a leading preowned motor seller now discounting its Jeep Liberty diesel engine for buyers online. These hard to locate 2.8L CRD motors are now sold at lower prices directly to SUV owners and automotive companies. The pricing that is attached to these engines be obtained online at http://enginesforsale.org/jeep/jeep-liberty-engines-for-sale.
Jeep created the Liberty in 2001 as a smaller size SUV. These vehicles were built for fuel economy without sacrificing the pulling power buyers required. The standard four-cylinder engine that was used for the first five years of production was recently upgraded to a diesel variant.
These VM Motori engines provided the alternative that many SUV owners did not offer in this class. The increased torque was achieved without any loss of rated horsepower. The preowned diesels now in stock online are offered to buyers who do not have local resources to purchase.
Warranties for motors are not typically supplied for preowned editions. High mileage is one factor that is taken into account when retailers purchase a used unit. Since dealers purchase from many sources, there are no guarantees that a motor can be protected from sudden breakdown.
The EnginesforSale.org company has recently modified the warranties that are provided to customers. These changes have now made it possible for vehicle owners or mechanics purchasing inventory to receive up to 24 months of coverage. This new pairing of breakdown protection and OEM part coverage has helped increase sales this year.
The acquisition of the diesel motors that are now stocked by this company are part of domestic and foreign upgrades that have been put in place this year. This program for increasing the inventory size and types was created to provide one of the biggest resources currently accessible online.
The news announcement for the start of these inventory changes can be read online at http://www.prweb.com/releases/engines-for-sale-company/expands-ford-chevy-dodge/prweb10036149.htm. Additional upgrades are scheduled to be rolled out through the remainder of the 2013 year.
About Engines for Sale
The Engines for Sale company provides preowned condition motors for gasoline and diesel vehicles to the public. This company earned its business reputation by selling to the trade industry. The low pricing measures that are used by this company have helped to increase sales made online and through the toll-free number system offered. The Engines for Sale company has removed the cost of shipping for all motors sold inside the continental United States. These changes have resulted in even lower prices paid by customers purchasing replacement motors. The preowned engine quotation system is easily accessed online at the company website.