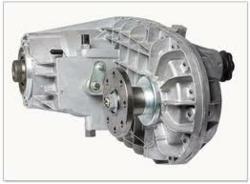 The NP inventory now provided to the public is offered in rebuilt and used condition online.
Los Angeles, California (PRWEB) February 13, 2013
The New Process company is one of the manufacturers that Chrysler has used to produce many of its four-wheel drive case assemblies inserted in its SUV inventory. The TransferCasesforSale.com company is now selling its Jeep transfer case inventory directly from the New Process lineup online. This change is now providing the OEM units that are searched for on the secondary market and are hard to find. More information about the NP inventory can be read online at http://www.transfercasesforsale.com/jeep-transfer-cases.
The Jeep brand is one of the many top-selling subsidiaries owned by Chrysler. The outsourcing of engineering and development for select parts in these vehicles has been one way that is being used to maintain consistency and performance with each build.
The use of specific technologies in vehicles like the Cherokee, Wrangler and others in the Jeep lineup have helped to make these four-wheel-drive vehicles popular around the world. The NP inventory now provided to the public is offered in rebuilt and used condition online.
The drive train system is used for domestically produced 4x4 vehicles and is responsible for the off-road performance that is provided. The components like the transfer case are required in each of these systems to maintain proper performance. A new effort is now underway by the TransferCasesforSale.com company to raise the quality of its preowned case assemblies sold to customers.
By applying internal testing procedures, defects or other issues that could be common in a used case are now eliminated before sale. These evaluations are part of recent upgrades to company services.
The rebuilt editions now offered by this company have been added as an additional option for buyers when searching for a replacement assembly. Because these units are rebuilt by hand, the delicate parts inside now undergo spin tests to prove accuracy during the build. It is this testing that is typically eliminated by some retailers currently selling use additions on the Internet. These spin testing measures were recently announced in a company news report found online at http://www.prweb.com/releases/rebuilt-transfer-cases-/now-spin-tested-for-sale/prweb10146998.htm.
About Transfer Cases for Sale
The Transfer Cases for Sale company offers its inventory of rebuilt and preowned case assemblies for direct installation into four-wheel drive SUVs and trucks. Company additions are made on a regular basis to offer one of the biggest inventories that can be found apart from automaker facilities. This company offers no cost shipping on orders that are sent within the continental U.S. states as an extra way to lower replacement costs. The Transfer Cases for Sale company extends warranty coverage with every purchase as an additional incentive for customers using this online resource.