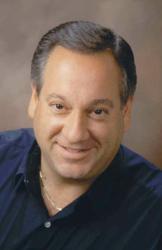 Tech Analyst Jeff Kagan is available to speak with reporters, or you may quote him through this release.
Atlanta, GA (PRWEB) March 09, 2013
The Washington Post published an article about RIM Blackberry Chief Marketing Officer Frank Boulben, and his challenge to revive the company and brand, in the new and changed smart phone industry.
Wireless analyst Jeff Kagan offers comment on the challenge and opportunity that both Boulben and Blackberry face.
"Over the last year Blackberry CMO Frank Boulben has been busy changing the company name, brand and image in the marketplace in order to battle competitors like Apple iPhone, Google Android and Samsung Galaxy. I see Boulben trying to breath life back into Blackberry and trying to give it a second chance." Says Principal Analyst Jeff Kagan.
"The question on everyone's mind is, will he be successful? This may be one of the toughest marketing jobs in history, but there is a big upside if they are successful. If this works, Boulben will be one of the few names to go down in history as a case to be studied and duplicated." Says Jeff Kagan.
"Reviving Blackberry is one of the biggest challenges and opportunities for both the company and for Boulben. It's an incredible opportunity for Boulben, if he can do it. And that is the question, can he do it? We will soon see. The brand new Blackberry Z10 is rolling out now in other counties and will roll out in the USA in the next week or two, depending on the carrier." Says Kagan.
About Jeff Kagan
Jeff Kagan is an Industry Analyst who is regularly quoted by the media over 25 years.
He offers comment on wireless, telecom and tech news stories to reporters and journalists.
He has also been quoted as a Tech Analyst, Wireless Analyst, Telecom Analyst and Principal Analyst depending on the focus of the story.
He follows wireless, telecom, Internet, cable television and IPTV. He also follows the wider and more general consumer electronics and technology space.
Visit his website: at jeffKAGAN.com to learn more and for disclosures.
Reporters: Jeff Kagan sends comments by email to reporters and the media. If you would like to be added to this email list please send request by email.
Clients: He has worked with many companies over 25 years as consulting clients.
Contact: Jeff Kagan by email at jeff(at)jeffKAGAN(dot)com or by phone at 770-579-5810.
Kagan is an Analyst, Consultant, Columnist and Speaker.