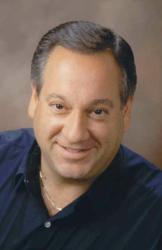 Industry Analyst Jeff Kagan is available to speak with reporters, or you may quote him through this release.
Atlanta, GA (PRWEB) March 08, 2013
Wireless Analyst Jeff Kagan offers comment on this C Spire Wireless press release, which discusses the new Social PERCS Rewards Program.
C Spire Wireless expands their PERCS rewards program with Social PERCS, to let customers connect through social sites like Twitter, Facebook, YouTube and Foursquare and earn reward points.
"This social rewards program is a very innovative approach for the wireless industry. C Spire keeps pushing the envelope, and customers seem to like it. When the customer interacts with C Spire using these social sites, they earn points. They can then use these points to get discounts on C Spire merchandise, get upgrades, gift cards and assorted other goodies." According to Tech Analyst Jeff Kagan.
"The purpose is to help attract and retain a strong customer base. The PERCS program is successful, so Social PERCS is the next step. C Spire Wireless focuses on building a unique and strong relationship with their customer base." Says Kagan.
"Every wireless carrier has to create their own special sauce to compete effectively. C Spire focuses on building a personalized customer relationship." According to Kagan.
The C Spire press release says the first version of PERCS is a strong success with almost 345,000 members. That includes around 71,000 non-customers as well. It also says these members have earned more than 190 million PERC rewards points so far.
This is the C Spire PERCS rewards link, which explains the program in more detail http://www.cspire.com/rewards.
About Jeff Kagan
Jeff Kagan is an Industry Analyst who is regularly quoted by the media over 25 years.
He offers comment on wireless, telecom and tech news stories to reporters and journalists.
He has also been quoted as a Tech Analyst, Wireless Analyst, Telecom Analyst and Principal Analyst depending on the focus of the story.
He follows wireless, telecom, Internet, cable television and IPTV. He also follows the wider and more general consumer electronics and technology space.
Visit his website: at jeffKAGAN.com to learn more and for disclosures.
Reporters: Jeff Kagan sends comments by email to reporters and the media. If you would like to be added to this email list please send request by email.
Clients: He has worked with many companies over 25 years as consulting clients.
Contact: Jeff Kagan by email at jeff(at)jeffKAGAN(dot)com or by phone at 770-579-5810.
Kagan is an Analyst, Consultant, Columnist and Speaker.