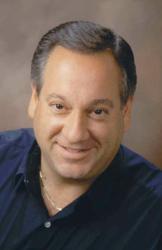 Tech Analyst Jeff Kagan is available to speak with reporters, or you may quote him through this release.
Atlanta, GA (PRWEB) March 14, 2013
Google is changing according to this Reuters story.
Industry Analyst Jeff Kagan offers comment on this story.
"Over the last decade Google has blown away all expectations and redefined growth. However they must continue to change as well to stay on track. Google has begun a three-part transformation. Think of this as a spring-cleaning of sorts at Google. They took a hard look at the company, the industry and the direction of both and are making some significant changes." Says tech analyst Jeff Kagan.
"One, its time for what may become a regular spring cleaning. They have gotten into so many different businesses, but only some of them are keepers. The rest are being closed. This thinning out process will become a regular event. More ideas tried. Some of them are successful and some are not." Says Jeff Kagan.
"Two, management has grown and changed, but different parts of Google should now be under one roof and a different structure. So as the years pass, and as new opportunities emerge, we will see Google doing more of this management and segment rearrangement." According to Kagan.
"Three is more of an industry-wide event. As the industry changes and redefines itself, Google wants to lead in new areas. They want to start in new segments and see if they are successful. This is the right kind of thinking from the Google perspective." Says Kagan.
"So we should not look at these restructuring events as a sign of something wrong at Google. Instead I think this is simply a sign that the company wants to change in order to continue strong growth. So far, so good." Says Jeff Kagan.
About Jeff Kagan
Jeff Kagan is an Industry Analyst who is regularly quoted by the media over 25 years.
He offers comment on wireless, telecom and tech news stories to reporters and journalists.
He has also been quoted as a Tech Analyst, Wireless Analyst, Telecom Analyst and Principal Analyst depending on the focus of the story.
He follows wireless, telecom, Internet, cable television and IPTV. He also follows the wider and more general consumer electronics and technology space.
Visit his website: at jeffKAGAN.com to learn more and for disclosures.
Reporters: Jeff Kagan sends comments by email to reporters and the media. If you would like to be added to this email list please send request by email.
Clients: He has worked with many companies over 25 years as consulting clients.
Contact: Jeff Kagan by email at jeff(at)jeffKAGAN(dot)com or by phone at 770-579-5810.
Kagan is an Analyst, Consultant, Columnist and Speaker.