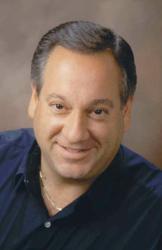 Tech Analyst Jeff Kagan is available to speak with reporters, or you may quote him through this release.
Atlanta, GA (PRWEB) March 03, 2013
Leap Wireless prepaid brand Cricket Wireless began selling the iPhone several months ago. It turns out they are not selling as many as they expected and agreed to with Apple according to this Wireless Week piece by reporter Ben Munson.
Jeff Kagan Wireless Analyst comments on this story.
"Apparently the Apple iPhone is not the silver bullet everyone thought it was. It has significantly benefitted AT&T and Verizon, but not Leap. So what's the problem? It may be that a more expensive, pre-paid iPhone does not sell to the Leap customer base." Says Jeff Kagan Tech Analyst.
"Wireless carriers are not all created equal. They all specialize in certain areas and don't all attract the same kinds of customers. They all compete for different slices of the pie. Companies like AT&T and Verizon compete with each other directly. However other carriers like Sprint Nextel, T-Mobile, C Spire, and Leap or Cricket may compete for different slices." According to Jeff Kagan.
"There are many different customer groups, different slices of the pie. That means there are different opportunities for growth. Some carriers do a better job than others of understanding the area they really compete in." says Kagan.
"It seems Leap customers are not as willing to pay hundreds of dollars for a pre-paid iPhone compared to the more traditional post paid version, even with a lower monthly service fee. Straight Talk wireless sold in Walmart stores is also selling a pre-paid iPhone. We'll have to watch and see what happens with that effort." Says Jeff Kagan. "Hopefully they have a different level of customer."
About Jeff Kagan
Jeff Kagan is an Industry Analyst who is regularly quoted by the media over the last 25 years.
He offers comment on wireless, telecom and tech news stories to reporters and journalists.
He has also been quoted as a Tech Analyst, Wireless Analyst, Telecom Analyst and Principal Analyst depending on the focus of the story.
He follows wireless, telecom, Internet, cable television and IPTV. He also follows the wider and more general consumer electronics and technology space.
Visit his website: at jeffKAGAN.com to learn more and for disclosures.
Reporters: Jeff Kagan sends comments by email to reporters and the media. If you would like to be added to this email list please send request by email.
Clients: He has worked with many companies over 25 years as consulting clients.
Contact: Jeff Kagan by email at jeff@jeffKAGAN.com or by phone at 770-579-5810.
Kagan is an Analyst, Consultant, Columnist and Speaker.