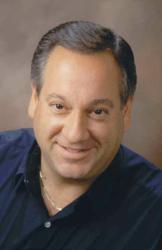 Industry Analyst Jeff Kagan is available to comment, or you may quote him through this release.
Atlanta, GA (PRWEB) March 02, 2013
Customers apparently are not rushing to the new Microsoft Windows 8 operating system, according to this piece in Computerworld by reporter Gregg Keizer.
Industry analyst Jeff Kagan comments on this news story.
"The uptake rate of Microsoft's new operating system, Windows 8 is very slow in recent months. Why can't Microsoft seem to connect with their customers?" asks Tech Analyst Jeff Kagan.
According to this Computerworld article, Windows 8 is growing slowly. It is only creeping from 2.6% to 3% acceptance in January and February.
"This weakness leaves the marketplace open for competitors in the computer, software and cloud space. Windows 8 had so much positive PR, but it apparently is just not winning customers. Something is seriously wrong, but this is not a new problem at Microsoft." Says Jeff Kagan.
"Microsoft customers have only liked every other version of Windows over the last decade. They loved Windows XP and roughly 25 to 30 percent still use it. They didn't like Vista. They loved Windows 7. Now it looks like they don't like Windows 8." according to Kagan.
"Why does Microsoft have this problem? Why can't they keep striking the right cord, version after version? And why is Windows 8 sales weaker than even Vista, which was weak itself?" Asks Jeff Kagan. "These are critically important questions."
"Microsoft just doesn't understand the wants and needs of their customer base. This Windows 8 will satisfy some, but that's only one slice of the pie. The rest of the pie is not up to the point Microsoft thinks they are. The mistake was forcing all customers to change so dramatically. Microsoft should have given the customer the choice, to change, bit by bit, on their own clock." Says Jeff Kagan.
"This is typical Microsoft. It didn't hurt them in the past because they had little competition, but with new ideas bursting onto the marketplace it will start to hurt them going forward. The truth is this new operating system only satisfies one slice of the pie. The rest of Microsoft users feel ignored and left behind. This is a self-inflicted risk for Microsoft." Says Kagan.
About Jeff Kagan
Jeff Kagan is an Industry Analyst who is regularly quoted by the media over the last 25 years.
He offers comment on wireless, telecom and tech news stories to reporters and journalists.
He has also been quoted as a Tech Analyst, Wireless Analyst, Telecom Analyst and Principal Analyst depending on the focus of the story.
He follows wireless, telecom, Internet, cable television and IPTV. He also follows the wider and more general consumer electronics and technology space.
Visit his website: at jeffKAGAN.com to learn more and for disclosures.
Reporters: Jeff Kagan sends comments by email to reporters and the media. If you would like to be added to this email list please send request by email.
Clients: He has worked with many companies over 25 years as consulting clients.
Contact: Jeff Kagan by email at jeff(at)jeffKAGAN(dot)com or by phone at 770-579-5810.
Kagan is an Analyst, Consultant, Columnist and Speaker.