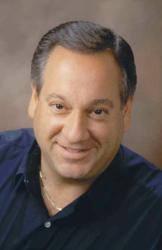 Industry Analyst Jeff Kagan is available to speak with reporters, or you may quote him through this release.
Atlanta, GA (PRWEB) March 16, 2013
The just introduced Samsung Galaxy S4 is as much about the software, meaning the operating system and apps, as it is about the hardware.
Tech analyst Jeff Kagan offers comments.
"Over the last several years smartphones have been getting, well, smarter, thanks to software. What most don't realize is that smartphones are as much about the software as they are about the hardware. We get wowed by the design and the screen quality and all we can do, but what makes all those wonders happen, is software." Says Industry Analyst Jeff Kagan.
"A few short years ago wireless smartphones were simple devices that made phone calls, sent email and text messages, searched the web and did a few other things. Today with hundreds of thousands of apps, smart phones are used for quite a bit more. Everything from watching live television, movies, using a variety of health apps to keep better track of our medical stats, money and investments and so much more." Says Principal analyst Jeff Kagan.
"And smartphones are continuing to get smarter. Every year, new technologies are introduced and existing technologies are improved. So, the question is this: If we see how far smartphones have come over the last five years, what will they look like over the next five years? We will continue to see new breakthroughs from companies like Samsung, Apple, Google, Nokia, Blackberry, Microsoft, Huawei, ZTE, Sony, Motorola, HTC, LG and more." Says Jeff Kagan.
"The question is, just like the wireless world has changed over the last five years, what will it look like over the next five years. Something to think about." Says Jeff Kagan.
About Jeff Kagan
Jeff Kagan is an Industry Analyst who is regularly quoted by the media over 25 years.
He offers comment on wireless, telecom and tech news stories to reporters and journalists.
He has also been quoted as a Tech Analyst, Wireless Analyst, Telecom Analyst and Principal Analyst depending on the focus of the story.
He follows wireless, telecom, Internet, cable television and IPTV. He also follows the wider and more general consumer electronics and technology space.
Visit his website: at jeffKAGAN.com to learn more and for disclosures.
Reporters: Jeff Kagan sends comments by email to reporters and the media. If you would like to be added to this email list please send request by email.
Clients: He has worked with many companies over 25 years as consulting clients.
Contact: Jeff Kagan by email at jeff(at)jeffKAGAN(dot)com or by phone at 770-579-5810.
Kagan is an Analyst, Consultant, Columnist and Speaker.