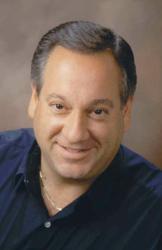 Tech analyst Jeff Kagan is available to speak with reporters, or you may quote him through this release.
Atlanta, GA (PRWEB) March 05, 2013
Sony Mobile Communication, a unit of Sony is about to make a renewed attempt to succeed in the wireless smartphone space according to Reuters.
Wireless Analyst Jeff Kagan offers comment on this news story.
"Every few years the wireless industry changes. That presents new opportunity and threat for many industry players. Sony has been trying to become relevant once again in wireless smartphones with their Xperia. If they hit the cords right, it looks like 2013 could be the coming out year for Sony Mobile." Says Jeff Kagan Tech Analyst.
"Either Sony will succeed or they will not. It's really that simply. Sony has a strong brand name. Remember back in the 1990's, the Sony Walkman was everywhere. Then they missed the next transition and have been struggling since. Now the Sony brand is tired. This smart phone opportunity with Xperia is Sony's next chance for success." According to Industry Analyst Jeff Kagan.
"We'll have to see how well Sony does with this new device. They won't unseat either the Apple iPhone or Google Android with Samsung in number one or two, but they will compete for number three. By the way, so are Blackberry and Nokia." Says Kagan.
Jeff Kagan also expects increased intensity in competition from others like Huawei Technology, ZTE, Microsoft Windows Phone, Motorola, HTC, LG and others.
"So 2013 will be a hot year in the smart phone business with many companies shooting for number three. We'll just have to watch and see who actually wins." Says Kagan.
About Jeff Kagan
Jeff Kagan is an Industry Analyst who is regularly quoted by the media over the last 25 years.
He offers comment on wireless, telecom and tech news stories to reporters and journalists.
He has also been quoted as a Tech Analyst, Wireless Analyst, Telecom Analyst and Principal Analyst depending on the focus of the story.
He follows wireless, telecom, Internet, cable television and IPTV. He also follows the wider and more general consumer electronics and technology space.
Visit his website: at jeffKAGAN.com to learn more and for disclosures.
Reporters: Jeff Kagan sends comments by email to reporters and the media. If you would like to be added to this email list please send request by email.
Clients: He has worked with many companies over 25 years as consulting clients.
Contact: Jeff Kagan by email at jeff(at)jeffKAGAN(dot)com or by phone at 770-579-5810.
Kagan is an Analyst, Consultant, Columnist and Speaker.