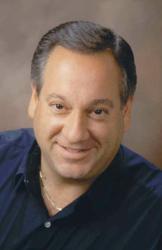 Tech analyst Jeff Kagan is available to speak with reporters, or you may quote him through this release.
Atlanta, GA (PRWEB) March 06, 2013
The war of words between T-Mobile and AT&T Mobility is heating up according to stories like this from CNET. What's next and when will it end?
Industry analyst Jeff Kagan offers comment on this story.
"Another war of words has broken in the wireless industry. This time it's between T-Mobile and AT&T Mobility. At the Consumer Electronics Show in Las Vegas in January, T-Mobile CEO John Legere started this new war of words by insulting the AT&T network in NYC." According to Wireless Analyst Jeff Kagan. "Listening to T-Mobile Chief Marketing Officer Mike Sievert, I think this war of words will continue for a while."
"AT&T responded with their own advertising defending themselves saying third-party testing shows their network delivers faster speeds and fewer dropped calls than T-Mobile. Plus AT&T has 30 percent more coverage than T-Mobile and 4G LTE speeds in 142 markets. That's something T-Mobile wants to be able to deliver some day." Says tech analyst Jeff Kagan.
"In this battle of words, I have to say AT&T is right and T-Mobile is wrong. Over the last decade, AT&T was the leader in the wireless data world. They had an exclusive on the Apple iPhone for years. They led the way from 2G to 3G and 4G LTE. Now Verizon Wireless is a strong competitor in this 4G space. What about T-Mobile? While I like T-Mobile, and want them to succeed, they are a weaker and smaller competitor and are losing customers. They missed the boat switching from 2G to 3G several years ago and have been behind ever since." Says Jeff Kagan.
"T-Mobile is losing customers as AT&T and Verizon continue to grow which tells the real story here. While this shouting match may be entertaining to watch, the truth is today, T-Mobile is not a real competitor on network coverage, speed, service or handsets. I think T-Mobile wants to be a strong competitor, and I applaud their efforts to do just that, but when they stretch the truth and bad mouth competition, that turns off buyers and that may hurt them in the end." Says Kagan.
About Jeff Kagan
Jeff Kagan is an Industry Analyst who is regularly quoted by the media over the last 25 years.
He offers comment on wireless, telecom and tech news stories to reporters and journalists.
He has also been quoted as a Tech Analyst, Wireless Analyst, Telecom Analyst and Principal Analyst depending on the focus of the story.
He follows wireless, telecom, Internet, cable television and IPTV. He also follows the wider and more general consumer electronics and technology space.
Visit his website: at jeffKAGAN.com to learn more and for disclosures.
Reporters: Jeff Kagan sends comments by email to reporters and the media. If you would like to be added to this email list please send request by email.
Clients: He has worked with many companies over 25 years as consulting clients.
Contact: Jeff Kagan by email at jeff(at)jeffKAGAN(dot)com or by phone at 770-579-5810.
Kagan is an Analyst, Consultant, Columnist and Speaker.