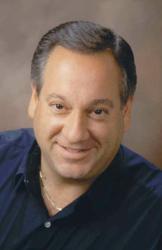 Tech Analyst Jeff Kagan is available to speak with reporters, or you may quote him through this release.
Atlanta, GA (PRWEB) March 22, 2013
AT&T offers both landline and wireless phone service. Last summer AT&T launched their Wireless Home Phone. And according to their release, AT&T now offers both a contract and no-contract version.
Industry analyst Jeff Kagan comments on this.
"Last summer the AT&T Wireless Home Phone service was launched. Now AT&T is introducing a pre-paid version of this product as well. That means there are two versions, a two-year contract, and a no-contract version. Giving customers a choice should make this service even more popular," says wireless analyst Jeff Kagan.
Customers can now subscribe to this service with or without committing to a two-year contract. This service lets customers keep their existing handsets and home phone number, but now call over the AT&T wireless network rather than the wire line network.
"This is a great idea. Sometimes people want to keep their home number, yet want the freedom to be wireless and travel around with the same number. This is different than a wireless phone. Imagine keeping your home phone number for the rest of your life if you want. And many people do want that feature," says Principal analyst Jeff Kagan.
"We are transitioning from a wire line telephone world to a wireless world. It's very simple to the customer and they can continue using their existing wire line phones and keep their existing number. You just plug a device into the wall for power and plug your phones into this device. The rest is wireless," says Jeff Kagan.
According to Jeff Kagan, "While this is not marketed as a way to reduce costs, that can be an additional benefit rather than paying for more landline and wireless phone lines than you need. This is the direction the industry is heading."
About Jeff Kagan
Jeff Kagan is an Industry Analyst who is regularly quoted by the media over 25 years.
He offers comment on wireless, telecom and tech news stories to reporters and journalists.
He has also been quoted as a Tech Analyst, Wireless Analyst, Telecom Analyst and Principal Analyst depending on the focus of the story.
He follows wireless, telecom, Internet, cable television and IPTV. He also follows the wider and more general consumer electronics and technology space.
Visit his website: at jeffKAGAN.com to learn more and for disclosures.
Reporters: Jeff Kagan sends comments by email to reporters and the media. If you would like to be added to this email list please send request by email.
Clients: He has worked with many companies over 25 years as consulting clients.
Contact: Jeff Kagan by email at jeff(at)jeffKAGAN(dot)com or by phone at 770-579-5810.
Kagan is an Analyst, Consultant, Columnist and Speaker.
Twitter: @jeffkagan