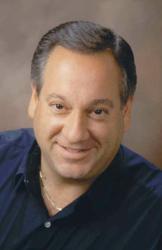 Industry Analyst Jeff Kagan is available to speak with reporters, or you may quote him through this release.
(PRWEB) March 23, 2013
The brand new Blackberry Z10 is now being sold in the United States.
Wireless Analyst Jeff Kagan has been testing this new Z10 device and offers these comments.
Kagan has been following Blackberry for quite a long time, and testing the new Blackberry Z10 during the last week or two. His thoughts and comments are based on first impressions. Some good and some bad.
Principal Analyst Jeff Kagan says, "It must be advanced, simple and dependable. I hoped for and expected great things. We expected so much from Blackberry with their reinvention last year. Then it was delayed and the demand curve grew. This waiting time gave us the chance to have our expectations jump way ahead of reality. We were expecting great things. Did we get it?"
Kagan says, "We are expecting the magic of the iPhone or Android, but in a different format focused on a different segment of the market. What we have with the Z10 is brand new Blackberry that is both better and worse than previous versions. Better in the features and worse in the functionality. This first version of the Blackberry Z10 has already had an initial update before it came to the US market. I would say it needs several more."
"Don't get me wrong", Kagan says. "The Blackberry Z10 is a new and more advanced device. However in this initial rollout, the screen freezes and shifting between applications can be frustrating. Much of this I assume will get better as I get to know this device. However with all the waiting we've been through I think the marketplace expected a smoother device. That's what Blackberry is known for."
The Apple iPhone is very different from Google Android. The Nokia Lumia using Microsoft mobile is also very different. There are many others who are working hard to win the number three position. On the handset side, Samsung just introduced their new Galaxy and the next iPhone is coming a few months down the road.
"So the marketplace is noisy and phones must be great to break through. This new Blackberry Z10 is good, not great, so far anyway. We expected Blackberry had a strong chance to take over the number three spot, however I would say that would only be possible after more work." Says Jeff Kagan.
"Based on what I have seen so far, my initial thoughts are that it's better, and worse, but not great. I cannot give the new Blackberry Z10, thumbs up or thumbs down yet. It has promise, but it still has much further to go. One example of a mistake is pulling some key features off the phone, like synching with your Microsoft Outlook Notes or Memos feature. So we'll see. I like the new Z10 better than previous devices in some respects, but also like previous versions better in other respects." Says Kagan.
Kagan prediction:
Expect the first year to be good for Blackberry as users upgrade. The real test will be after that initial flurry of activity. Will Blackberry smooth the rough edges and become a strong number three, or remain just one of the smaller players. That is the big question and we will have to wait and see what the marketplace says.
About Jeff Kagan
Jeff Kagan is an Industry Analyst who is regularly quoted by the media over 25 years.
He offers comment on wireless, telecom and tech news stories to reporters and journalists.
He has also been quoted as a Tech Analyst, Wireless Analyst, Telecom Analyst and Principal Analyst depending on the focus of the story.
He follows wireless, telecom, Internet, cable television and IPTV. He also follows the wider and more general consumer electronics and technology space.
Visit his website: at jeffKAGAN.com to learn more and for disclosures.
Reporters: Jeff Kagan sends comments by email to reporters and the media. If you would like to be added to this email list please send request by email.
Clients: He has worked with many companies over 25 years as consulting clients.
Contact: Jeff Kagan by email at jeff(at)jeffKAGAN(dot)com or by phone at 770-579-5810.
Kagan is an Analyst, Consultant, Columnist and Speaker.
Twitter: @jeffkagan