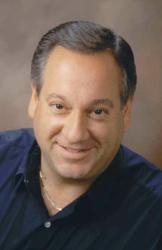 Tech Analyst Jeff Kagan is available to speak with reporters, or you may quote him through this release.
Atlanta, GA (PRWEB) March 13, 2013
Today Google Android chief Andy Rubin stepped down according to CNN.
Industry Analyst Jeff Kagan offers comment.
"Andy Rubin was the first chief of Google Android. The success of Google Android has transformed the wireless industry right along side of Apple iPhone. Five years ago the leaders in the wireless space were Blackberry and Nokia. Today the leaders are Google Android and Apple iPhone. That is an incredible transformation, and much of Google's success can be attributed to Andy Rubin." Says Tech Analyst, Jeff Kagan.
"We may never know the real reasons Andy Rubin is stepping aside. This is a very demanding job and maybe he is simply burned out. The smartphone sector is one of Google's most shining stars. It continues to grow and change rapidly. In the next few years we will see the Google Android and Chrome segments come together. Yesterday was all about separate devices, but tomorrow they all operate together under the cloud. Tomorrow is very different and also very rapidly growing and changing." Says wireless analyst Jeff Kagan.
"We don't yet know what Andy Rubin will do next. This is a major event and change for Google, so we just don't yet know how it will impact Google. Will it be for the better or worse? We'll have to wait and see." Says Jeff Kagan.
About Jeff Kagan
Jeff Kagan is an Industry Analyst who is regularly quoted by the media over 25 years.
He offers comment on wireless, telecom and tech news stories to reporters and journalists.
He has also been quoted as a Tech Analyst, Wireless Analyst, Telecom Analyst and Principal Analyst depending on the focus of the story.
He follows wireless, telecom, Internet, cable television and IPTV. He also follows the wider and more general consumer electronics and technology space.
Visit his website: at jeffKAGAN.com to learn more and for disclosures.
Reporters: Jeff Kagan sends comments by email to reporters and the media. If you would like to be added to this email list please send request by email.
Clients: He has worked with many companies over 25 years as consulting clients.
Contact: Jeff Kagan by email at jeff(at)jeffKAGAN(dot)com or by phone at 770-579-5810.
Kagan is an Analyst, Consultant, Columnist and Speaker.