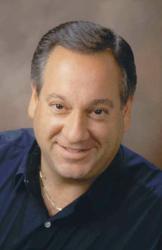 Wireless Analyst Jeff Kagan is available to speak with reporters, or you may quote him through this release.
Atlanta, GA (PRWEB) March 17, 2013
There is plenty of speculation from analysts and reporters whether the new Samsung Galaxy S4 is an Apple iPhone killer. Some say yes and others say no.
Industry Analyst Jeff Kagan weighs in on the debate.
"As good as this new Samsung Galaxy S4 is, it is no Apple iPhone killer. In fact I can't see any new phone being an iPhone killer. The reason is simple, different people, like different things. Some like Samsung approach with Google Android operating system. Others prefer the Apple iPhone approach. In that world a new offering from Samsung won't win over Apple customers. These are two completely different operating systems and expectations from customers," says Tech Analyst Jeff Kagan.
"Samsung could win customers from other Google Android smartphone makers. There are quite a few. They may even win some customers from other competing operating systems. Either way there are quite a few other competiting companies like Nokia Lumia with Microsoft Windows Phone, Blackberry Z10, Huawei, ZTE, Sony, Motorola, HTC, LG and more," says Jeff Kagan.
"So while Samsung winning iPhone customers from Apple would make a great headline, don't count on it happening in today's marketplace anyway," says Kagan.
About Jeff Kagan
Jeff Kagan is an Industry Analyst who is regularly quoted by the media over 25 years.
He offers comment on wireless, telecom and tech news stories to reporters and journalists.
He has also been quoted as a Tech Analyst, Wireless Analyst, Telecom Analyst and Principal Analyst depending on the focus of the story.
He follows wireless, telecom, Internet, cable television and IPTV. He also follows the wider and more general consumer electronics and technology space.
Visit his website: at jeffKAGAN.com to learn more and for disclosures.
Reporters: Jeff Kagan sends comments by email to reporters and the media. If you would like to be added to this email list please send request by email.
Clients: He has worked with many companies over 25 years as consulting clients.
Contact: Jeff Kagan by email at jeff@jeffKAGAN.com or by phone at 770-579-5810.
Kagan is an Analyst, Consultant, Columnist and Speaker.
Twitter: @jeffkagan