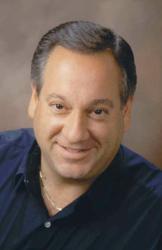 Tech Analyst Jeff Kagan is available to speak with reporters, or you may quote him through this release.
Atlanta, GA (PRWEB) March 20, 2013
Today Samsung introduced the next generation of their Smart TV according to Sam Baxter, President of Samsung Electronics America in a CNBC interview this morning. Also the San Francisco Chronicle discusses the new Smart Watch that is coming from both Samsung and Apple.
The following are comments by Tech Analyst Jeff Kagan.
"Samsung is creating a larger ecosystem where all their products will connect and share stored information. This will help the company create a stickier brand which should benefit both the company and the customer." Says Jeff Kagan, Industry analyst.
"Samsung has been developing their Smart TV over several years and have learned quite a bit about what customers like and don't like. Samsung competes with Apple on the smart phone side of the industry, but as a company they are into many more industry segments than Apple. So as they move into this ecosystem environment, it could be a big win for them if done right." According to Principal analyst Jeff Kagan.
The Smart Evolution Kit also makes sense. It updates television and hardware when new models enter the market without having to buy a new set every year.
"If we pull the camera back it becomes obvious that Samsung has a larger industry plan that assimilates all the segments they play in. Smart TV will change how we think about the television industry. Smart Watch will change the way we think about that thing we wear on our wrists. Remember, ten years ago the wireless phone was just a telephone. Today smart phones are used for so many different functions and talking on the phone is way down the priority list. Expect the same kind of change in the television and watch world as well. Samsung is learning how to modernize television from their smart phone venture." According to Kagan.
The industry is starting to move toward this ecosystem idea. The big players in this big ecosystem idea are Samsung, Google and Apple. Samsung and Google are partnered on much of their effort.
The question many ask is simple. Can Samsung steal the Apple thunder in the next several months and quarters? Interesting possibility. However Samsung must update their corporate marketing and image. They are a very diverse tech company, but they are developing a dominant position in the mind around smart phones and Apple. This is something they need to stay on top of.
About Jeff Kagan
Jeff Kagan is an Industry Analyst who is regularly quoted by the media over 25 years.
He offers comment on wireless, telecom and tech news stories to reporters and journalists.
He has also been quoted as a Tech Analyst, Wireless Analyst, Telecom Analyst and Principal Analyst depending on the focus of the story.
He follows wireless, telecom, Internet, cable television and IPTV. He also follows the wider and more general consumer electronics and technology space.
Visit his website: at jeffKAGAN.com to learn more and for disclosures.
Reporters: Jeff Kagan sends comments by email to reporters and the media. If you would like to be added to this email list please send request by email.
Clients: He has worked with many companies over 25 years as consulting clients.
Contact: Jeff Kagan by email at jeff(at)jeffKAGAN(dot)com or by phone at 770-579-5810.
Kagan is an Analyst, Consultant, Columnist and Speaker.
Twitter: @jeffkagan