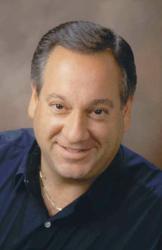 Tech Analyst Jeff Kagan is available to speak with reporters, or you may quote him through this release.
Atlanta, GA (PRWEB) March 28, 2013
US regulators have been concerned with Chinese suppliers like Huawei Technologies, ZTE and others for a while. The US issued a warning last fall about this topic. That's why the US is seeking oversight of network equipment purchases by Softbank before it would consider approving the Sprint Nextel acquisition.
Wireless analyst Jeff Kagan offers comment on this story.
"USA regulators have made such a big issue of American companies not doing business with Huawei and ZTE. This has become a line in the sand they can't or won't cross." According to Principal Analyst, Jeff Kagan.
"The US Government believes China want's to spy on American companies and citizens and will use companies like Huawei and ZTE to do just that. That's why the US is likely to require Sprint Softbank to keep them in the loop when planning to buy equipment for the network. And require the company to cooperate if and when national security and safety issues arise." Says Technology industry analyst Jeff Kagan.
"This has been a big issue and loss of new business for companies like Huawei and ZTE. The loss of all this potential business has to hurt and I am sure they are interested in clearing the playing field any way they can. It will be interesting to see what develops next for this security issue and for the merger." Says Kagan.
About Jeff Kagan
Jeff Kagan is an Industry Analyst who is regularly quoted by the media over 25 years.
He offers comment on wireless, telecom and tech news stories to reporters and journalists.
He has also been quoted as a Tech Analyst, Wireless Analyst, Telecom Analyst and Principal Analyst depending on the focus of the story.
He follows wireless, telecom, Internet, cable television and IPTV. He also follows the wider and more general consumer electronics and technology space.
Visit his website: at jeffKAGAN.com to learn more and for disclosures.
Reporters: Jeff Kagan sends comments by email to reporters and the media. If you would like to be added to this email list please send request by email.
Clients: Call or email Jeff Kagan to discuss becoming a client. Kagan has worked with many companies over 25 years as consulting clients.
Contact: Jeff Kagan by email at jeff(at)jeffKAGAN(dot)com or by phone at 770-579-5810.
Kagan is a Technology Industry Analyst, Consultant, Columnist and Speaker.
Twitter: @jeffkagan