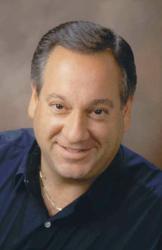 Technology Industry Analyst Jeff Kagan is available to speak with reporters, or may be quoted through this release.
Atlanta, GA (PRWEB) April 21, 2013
Verizon Wireless is also bidding for Clearwire spectrum according to Bloomberg. This is turning this relatively calm acquisition process into a much more complicated one.
Principal analyst Jeff Kagan offers comment on this story.
"Sprint Nextel has been trying to right their ship for years. They have solved many problems and now have good quality and reliable network, however customers have not returned." Says wireless analyst Jeff Kagan.
Softbank, the Japanese wireless company, made an offer to acquire Sprint Nextel. To get this deal done, Sprint Nextel is trying to acquire Clearwire to get thier spectrum. We expect a decision from the US Government by this summer.
There are national security issues to solve, but suddenly this relatively simple deal is getting much more complicated.
First was the Softbank deal. Next DISH Networks jumped in to acquire spectrum from Clearwire. Now DISH Networks is also trying to acquire Sprint Nextel. That puts DISH and Softbank in head to head competition during this process. Now Verizon Wireless has entered the picture and is bidding to get their hands on Clearwire spectrum.
"This relatively simple deal is getting a lot more complicated. Who will win is the question and to tell you the truth, I don't think anyone knows at this stage." Says telecom analyst Jeff Kagan. "However I do think this deal could get even more complicated. Keep your eyes on it."
"If either Verizon Wireless or DISH is successful and get Clearwire spectrum, what does that do to the Sprint Nextel merger with either Softbank or DISH? How much of the interest is dependent on Clearwire spectrum as part of the deal?" Asks Jeff Kagan. "There are so many questions and few answers today."
"This illustrates the problem that spectrum shortage will continue to present in coming years." Says Kagan. "I get the feeling that until this deal is done, one way or another, all that can happen is it will get more interesting and complicated. Stay tuned."
About Jeff Kagan
Jeff Kagan is an Industry Analyst who is regularly quoted by the media over 25 years.
He offers comment on wireless, telecom and tech news stories to reporters and journalists.
He is also known as a Tech Analyst, Wireless Analyst, Telecom Analyst and Principal Analyst depending on the focus of the story.
He follows wireless, telecom, Internet, cable television and IPTV. He also follows the wider and more general consumer electronics and technology space.
Visit his website: at jeffKAGAN.com to learn more and for disclosures.
Reporters: Jeff Kagan sends comments by email to reporters and the media. If you would like to be added to this email list please send request by email.
Clients: Call or email Jeff Kagan to discuss becoming a client. Kagan has worked with many companies over 25 years as consulting clients.
Contact: Jeff Kagan by email at jeff@jeffKAGAN.com or by phone at 770-579-5810.
Kagan is an analyst, consultant, columnist and speaker.
Twitter: @jeffkagan