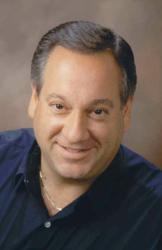 Tech Analyst Jeff Kagan who is available to speak with reporters, or you may quote him through this release.
Atlanta, GA (PRWEB) March 21, 2013
The Sprint Nextel Softbank merger deal, and Sprint's effort to take control of Clearwire is on track according to the FCC Chairman according to this article from FierceWireless.com.
Wireless analyst Jeff Kagan offers comment on this story.
"So far, so good as far as the FCC part of this approval process goes. However there is still quite a bit of water that needs to go under this bridge before approval. This is an international merger between a US company and a Japanese company that does business with Chinese companies. With this level of complexity, I think we can count on this deal getting quite a bit of scrutiny." Says Industry analyst Jeff Kagan.
"Sprint CEO Dan Hesse, Clearwire CEO Erik Prusch and Softbank CEO Masayoshi Son met with the FCC last week to make their case. Then yesterday the FCC Chairman Genachowski offered his comments. If there were an obvious problem I think we would hear something about it, but so far, so good as far as this approval process is going." Says Principal analyst Jeff Kagan.
"There are still other government agencies that need to give their blessing such as the Department of Justice, the Department of Homeland Security and the FBI. Will it be approved is the big question on everyone's mind. The truth is no one has an answer to that question yet. We'll just have to wait and see. So far however I don't hear anyone raising concerns that will block the deal. So based on that I think it looks good for approval. But that can change and quickly, so stay tuned." According to Jeff Kagan.
About Jeff Kagan
Jeff Kagan is an Industry Analyst who is regularly quoted by the media over 25 years.
He offers comment on wireless, telecom and tech news stories to reporters and journalists.
He has also been quoted as a Tech Analyst, Wireless Analyst, Telecom Analyst and Principal Analyst depending on the focus of the story.
He follows wireless, telecom, Internet, cable television and IPTV. He also follows the wider and more general consumer electronics and technology space.
Visit his website: at jeffKAGAN.com to learn more and for disclosures.
Reporters: Jeff Kagan sends comments by email to reporters and the media. If you would like to be added to this email list please send request by email.
Clients: He has worked with many companies over 25 years as consulting clients.
Contact: Jeff Kagan by email at jeff(at)jeffKAGAN(dot)com or by phone at 770-579-5810.
Kagan is an Analyst, Consultant, Columnist and Speaker.
Twitter: @jeffkagan