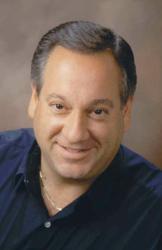 Wireless Analyst Jeff Kagan is available to speak with reporters, or you may quote him through this release.
Atlanta, GA (PRWEB) March 25, 2013
The new T-Mobile strategy makes sense. Can they make this new strategy successful?
Technology Industry Analyst Jeff Kagan offers comment.
"T-Mobile, the nations fourth largest wireless wireless network is changing it's core strategy to try and recover and rebuild. I have two main questions. One, will this new strategy be successful? Two, how will the new company change after a merger with MetroPCS?" says industry analyst Jeff Kagan.
"T Mobile has had a very rough last few years. They were a strong number four when all competitors were 2G. However as other networks became 3G and focused on smart phones, T Mobile didn't see the need. That's when the gulf between winners and losers widened. Companies like AT&T Mobility and Verizon Wireless have been growing rapidly. Companies like T Mobile began to struggle and that gap has only widened," according to principal analyst Jeff Kagan.
T Mobile was always a strong number four player, but has fallen significantly during the last few years. They have tried several different strategies and have so far not been successful at restarting their growth engines yet. So this strategy is new for the company. Will it work?
"T Mobile has to catch-up. If competing directly with AT&T and Verizon didn't work, perhaps moving to the other side of the business, pre paid and no contract would help. There is a good possibility they can be successful on this side. Now the question is simply to watch and see if they can make this become a reality. The other question is what will the new company look like after the merger with MetroPCS is complete," says Jeff Kagan.
The wireless industry has changed over the last decade. Today there are fewer networks competing. Some are winning and others are struggling. T Mobile has been struggling. This is their chance to recover if they are successful.
"This is a bold move by new CEO John Legere. I like the bold and brazen attitude and drive. Now let's see if he can whip T Mobile back into a winner once again," says Jeff Kagan.
About Jeff Kagan
Jeff Kagan is an Industry Analyst who is regularly quoted by the media over 25 years.
He offers comment on wireless, telecom and tech news stories to reporters and journalists.
He has also been quoted as a Tech Analyst, Wireless Analyst, Telecom Analyst and Principal Analyst depending on the focus of the story.
He follows wireless, telecom, Internet, cable television and IPTV. He also follows the wider and more general consumer electronics and technology space.
Visit his website: at jeffKAGAN.com to learn more and for disclosures.
Reporters: Jeff Kagan sends comments by email to reporters and the media. If you would like to be added to this email list please send request by email.
Clients: He has worked with many companies over 25 years as consulting clients.
Contact: Jeff Kagan by email at jeff(at)jeffKAGAN(dot)com or by phone at 770-579-5810.
Kagan is an Analyst, Consultant, Columnist and Speaker.
Twitter: @jeffkagan