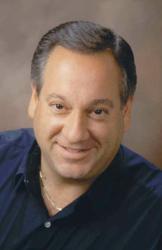 Industry Analyst Jeff Kagan is available to speak with reporters, or you may quote him through this release.
Atlanta, GA (PRWEB) March 19, 2013
According to eWeek.com and the Investors Business Daily, Verizon is the latest company trying to change the way we pay for television. The purpose is to reduce costs to customers. This idea sounds like it will be beneficial to customers.
Principal analyst Jeff Kagan comments on this story.
"This is good news from the consumer point of view. Verizon is another company getting on the customers side of the argument. Over the last few years we have seen several companies place themselves on the customers side trying to reduce costs. Companies like Time Warner Cable, DirectTV and Verizon see the problem with runaway price increases, year after year and are taking different strategies with the same goal in mind. To reduce costs." Says Tech Analyst Jeff Kagan. "I expect to see this list of companies continue to grow."
This is a good idea because as the cable television industry get's more competition, customers are moving to other companies. As prices continue to escalate, it's important to update the structure of the industry and the way it charges for programming.
"When every customer has to pay more to every network like ESPN, whether they watch it or not is simply not fair. The customers, who want to watch certain networks, should be the ones paying for those networks. Let each customer pay for what they watch." Says Kagan. "That's fair. Some customers will pay less and others will pay more. They pay for what they watch."
"Verizon is introducing a new idea similar to a la Carte pricing. They propose to monitor what a customer watches and bill them accordingly. What kind of push back will this Verizon idea get from the traditional industry? Quite a bit I would guess. That's why it's a great idea for Verizon to put this idea into the marketplace for public discussion. It will turn the pressure up on the cable television industry and perhaps we'll see a different model which will save customers money." Says Jeff Kagan.
About Jeff Kagan
Jeff Kagan is an Industry Analyst who is regularly quoted by the media over 25 years.
He offers comment on wireless, telecom and tech news stories to reporters and journalists.
He has also been quoted as a Tech Analyst, Wireless Analyst, Telecom Analyst and Principal Analyst depending on the focus of the story.
He follows wireless, telecom, Internet, cable television and IPTV. He also follows the wider and more general consumer electronics and technology space.
Visit his website: at jeffKAGAN.com to learn more and for disclosures.
Reporters: Jeff Kagan sends comments by email to reporters and the media. If you would like to be added to this email list please send request by email.
Clients: He has worked with many companies over 25 years as consulting clients.
Contact: Jeff Kagan by email at jeff(at)jeffKAGAN(dot)com or by phone at 770-579-5810.
Kagan is an Analyst, Consultant, Columnist and Speaker.
Twitter: @jeffkagan