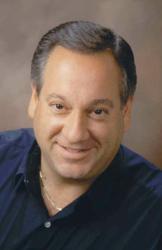 Industry Analyst Jeff Kagan is available to speak with reporters, or you may quote him through this release.
Atlanta, GA (PRWEB) March 18, 2013
Verizon offers a television service called FiOS, which is IPTV and competes with the cable television companies. CNET.com wrote about Verizon wanting to change the industry rules to reduce costs for customers.
Principal Analyst Jeff Kagan comments on this.
"This is one of the first shots fired in the new war with customers and television providers on one side, and networks on the other side, to reduce runaway television costs customers must pay," says telecom analyst Jeff Kagan. "The model in which the cable television world operates is broken. It needs to be either repaired or reinvented."
Another idea to reduce costs customers pay is A la Carte. However this has not yet occurred yet. A la Carte let's customers choose the channels they want, and pay for them individually, paying less in total. Since the average customer only watches the same 5 to 10 to 15 channels this a la carte idea makes a lot of sense for the customers.
Time Warner Cable has been fighting the networks on the customer's behalf in recent years as well. Verizon FiOS and AT&T uVerse are newer competitors in this television segment is creating pressure to update. We are seeing an increasing number of companies getting behind the idea of reducing costs for customers.
"Customers pay roughly twice as much every ten years and want and need lower cost options," says Jeff Kagan. "The old model is broken. When a customer does business with a company, they have the ability to protest and have the company listen and react. That is not happening with cable television because it is a three-part system, not a two-part system. Customers complain to their cable television provider, but that does not solve anything because the problem lies with the networks who never hear from the customer."
"This new idea from Verizon makes sense from the customer perspective. I just wonder what kind of pushback they will get from the networks. The idea to simply to measure how many customers watch different networks and pay the networks based on viewership. This makes sense," says Kagan.
About Jeff Kagan
Jeff Kagan is an Industry Analyst who is regularly quoted by the media over 25 years.
He offers comment on wireless, telecom and tech news stories to reporters and journalists.
He has also been quoted as a Tech Analyst, Wireless Analyst, Telecom Analyst and Principal Analyst depending on the focus of the story.
He follows wireless, telecom, Internet, cable television and IPTV. He also follows the wider and more general consumer electronics and technology space.
Visit his website: at jeffKAGAN.com to learn more and for disclosures.
Reporters: Jeff Kagan sends comments by email to reporters and the media. If you would like to be added to this email list please send request by email.
Clients: He has worked with many companies over 25 years as consulting clients.
Contact: Jeff Kagan by email at jeff(at)jeffKAGAN(dot)com or by phone at 770-579-5810.
Kagan is an Analyst, Consultant, Columnist and Speaker.
Twitter: @jeffkagan