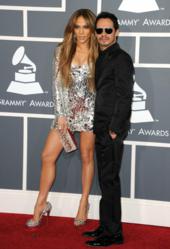 The market has turned a corner in South Florida
Miami, FL (PRWEB) February 07, 2012
In May 2010, HSBC Bank seized control of 1276 condos at Icon Brickell in Miami from billionaire developer Jorge Perez. Kevin Dickenson, a Palm Beach Real Estate broker with Prudential Florida Realty, recently discovered the deed-in-lieu of foreclosure included Jennifer Lopez and Marc Anthony's condo.
Icon Brickell, a magnificent $1.3 billion luxury waterfront condominium project with 1800 units, was developed in 2008 by billionaire Jorge Perez of The Related Group and designed by Phillippe Starck. The three iconic 57 story towers are located on 10 prime acres adjacent to Miami Circle, Miami River and Brickell Park with unsurpassed views of Biscayne Bay.
In the Fall of 2009, Marc Anthony told PEOPLE Magazine and In-Touch Magazine, "I bought a condo today in Miami and when we are through decorating the condo, it will be the sexiest place in town!" There are also internet blogs claiming the couple purchased 10 or more condos at Icon Brickell.
"I discovered that Jennifer Lopez and Marc Anthony never purchased a condo at Icon because The Related Group offered them an attractive lease with a $1,700,000 option to purchase the condo on or before October 2013, said Dickenson. It was a brilliant PR move that put Icon Brickell on everyone's radar."
In early 2010, prior to Jorge Perez's deed-in-lieu of foreclosure, condos were averaging $450 per square foot at Icon Brickell. An analysis of the last 56 units sold in 2011 revealed an average sale price of $463 per square foot. "HSBC bank wasn't giving condos away over the past 18 months and the two towers sold out far quicker than the 3 years that analysts projected," said Dickenson.
A third tower at Icon Brickell contains 372 condo/hotel units, 148 hotel units, EOS restaurant and Club 50. The tower was sold in a short sale in May 2011 for $36.5M to Bethesda, MD based real estate investment trust. The REIT acknowledged the Viceroy Hotel group would continue to manage the property.
The bank held off selling J Lo and Marc Anthony's condo until the very end. An undisclosed investor purchased the condo last week for $1,500,000 or $431 per square foot and assumed J Lo and Marc Anthony's lease. "I think it's highly unlikely that the couple will exercise the purchase option for $1,700,000 if they didn't buy it today for $1,500,000. If you're a celebrity looking for privacy, living in an 1800 unit complex with valet parking and shared elevators might prove a little challenging," said Dickenson.
"The sellout of Icon Brickell is a landmark sale for Miami and is discussed in the Miami and Fort Lauderdale Condominium Market Report 2011," said Dickenson. "Construction cranes are once again appearing on Miami's skyline and this is a strong indicator that the market has turned the corner in South Florida."
Kevin Dickenson http://www.kevindickenson.com is a realtor who specializes in residential and commercial real estate from Palm Beach to South Beach. In 2011, Mr. Dickenson sold over $24 million in real estate.
###