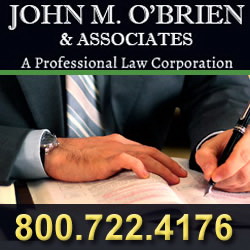 I'm glad that we could help. I think providing a solid Christian education to our children is very important
Sacramento, CA (PRWEB) March 19, 2013
Jesuit High School located in Carmichael, California, is an all boys college preparatory school. The school's purpose is to lovingly serve young men in the greater Sacramento area, from every ethnic and socio-economic background. Its role, in support of parents as primary educators, is to help its students realize the fullness of their spiritual, intellectual, artistic, physical, and social potential. The spiritual dimension of the students' development is fostered through their incorporation into a community where Catholic beliefs, morals and values, inspired by faith in the Gospel and a belief in the full brotherhood/sisterhood of the human family, are taught, professed and experienced.
Every year Jesuit High School holds the PACE Gala & Auction, and this year will celebrate its 41st Anniversary, becoming one of the largest and longest running fundraising auctions in the region. The funds raised at PACE (Providing A Christian Education) go directly back to the school's operating fund and helps keep tuition affordable for all families in the Sacramento area.
On March 16, 2013, Jesuit's Gymnasium was transformed to "An Evening on the Emerald Isle." Not only is the Gala & Auction a fun evening enjoyed by more than 600 Jesuit families and friends, but also it directly raises more than $700,000 for the school annually. This auction could not be a success without the support of companies like the law firm of John M. O'Brien & Associates. Community and local business support is a crucial component to the success of Jesuit's fundraising effort.
"I'm glad that we could help. I think providing a solid Christian education to our children is very important." – stated personal injury lawyer John M. O'Brien.
About John M. O'Brien & Associates
John M. O'Brien & Associates represents individuals injured due to negligence. The firm has a proven record of success in several areas of personal injury practice including automobile accidents, boating accidents, product liability and wrongful death.