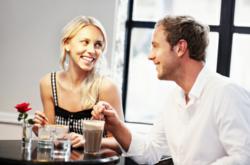 SawYouAtSinai emphasizes the importance of honesty and safety during the dating process
New York, NY (PRWEB) October 24, 2011
Online Dating is a great way to meet new people, and has a fantastic success rate at creating marriages. With 17% of couples, who married in the past 3 years, having met online, its understandable why it is such a popular way to date. SawYouAtSinai.com is one of those popular and successful services, while focusing solely on the Jewish singles community. With over 1,300 of their members now married through its matchmakers, the site has the largest Jewish matchmaker network in the world.
As with all methods of meeting people, whether through friends or when meeting someone at a bar, it's important that singles put themselves in a safe dating environment. The online dating world is no different and SawYouAtSinai emphasizes the importance of honesty and safety during the dating process, to the over 30,000 Jewish singles dating through its service.
Through SawYouAtSinai and its Jewish dating site partnership with JRetroMatch, the sites have the advantage of having more than 350 expert matchmakers facilitating and setting up its members. The matchmakers provide singles with more reassurance about dating online, as well as an experienced contact to discuss any issues that might arise during the dating process. Although we highly recommend that each person independently investigate any person that they go out with, the site does do age verification and selective reference-checking.
Members are also given tips through the Jewish dating site on how to date safe. Here is some of the advice that JRetroMatch provides, and would be helpful to anyone dating whether through online or offline sources, in order to provide a safe and enjoyable experience.
Jewish Singles Tips - Before the First Date

Investigate. Review your potential match's references and contact them before going on a date with this person. Don't always assume that the references know the potential match just because their names and phone numbers are listed. It also helps to ask people who live in the person's area or went to school with him/her.
Search. Look up the person on Google and Facebook to check for any red flags.
Let People know your plans. Tell a friend or relative what your plans are and when you are planning to end the date.
Jewish Singles Tips - On the First Date

Don't Be Alone. Meet in a public populated area. This includes museums, cafes, restaurants, and shopping malls. Private strolls in the park or beach at night are not safe choices for a first date.
Stay Connected. Have a cell phone with you. Although it is rude to have a phone conversation while on a date, having a phone is a necessity in case of an emergency.
Be Sober. Limit your alcohol consumption.
Keep Conversation Light. Don't give away your deepest secrets on the first few dates. This creates a false sense of intimacy and makes you emotionally vulnerable. There will be plenty of time to disclose these experiences later if you are willing to continue dating this person.
Go With Your Gut. If your date says something strange or scary that makes you feel uncomfortable, follow your instincts and don't continue to pursue the relationship. If you sense impending danger, politely end the date early. When you get home, please tell your matchmaker about your experience.
Don't Leave Personal Items Unattended. Although most people are honest you should take precautions to make sure that you are not vulnerable to theft from an unscrupulous person.
About SawYouAtSinai
SawYouAtSinai was created in December 2003 to satisfy the need for a more private and personalized approach to online Jewish dating. This Rabbinic-endorsed site uniquely combines the power of technology, the accessibility of the internet, and the personal touch of a matchmaker to serve its 30,000 members. SawYouAtSinai has over 350 experienced matchmakers from diverse backgrounds, focusing on its members' various age ranges, religious levels, locations and personalities. With over 1,300 members successfully matched, SawYouAtSinai continues to benefit Traditional, Conservative, Yeshivish and Modern Orthodox Jewish singles from Jewish communities throughout the world.
Media contact:
Danielle Jacobs
SawYouAtSinai
212 866 0546
danielle(at)sawyouatsinai(dot)com
###