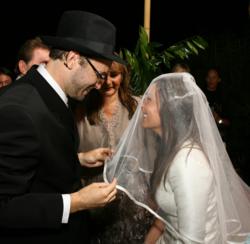 Before delving into a long conversation make sure to ask if you are calling at a good time
New York, NY (PRWEB) September 27, 2012
Online Jewish Dating service SawYouAtSinai.com are now providing helpful tips on how to make the most out of the first phone call to a match.
These tips are based on feedback the Jewish singles gave to their SawYouAtSinai matchmakers after speaking with their match.
Some of the tips and advice given to members include:
Tip one: Call in the evening
Most people work in the day so the best chance to call someone is usually at night. Make sure not to call too late though, you don't want to be keeping somebody up too late.
Tip two: Good timing is key
Before delving into a long conversation make sure to ask if you are calling at a good time. If not, then set up a specific that works for both of you to talk.
Tip three: Call from a comfortable setting
When you are comfortable the conversation will flow more comfortably. Make sure to pick a nice quiet spot in your house where you can sit and have a conversation.
Tip four: Small talk
Don't get lost in the small talk. Try to steer clear of only talking about the weather or the upcoming election. Try to make the conversation interesting by focusing on topics that are relevant to both of you.
Try not talking about yourself too much. Make sure to ask questions instead of just answering the ones that are thrown your way. Just keep it light and easygoing.
Tip five: Laugh!
Chances are you will both be pretty nervous so don't let the situation get to the better of you. Dropping a few jokes will show your sense of humor and also lighten the mood.
Tip six: Be assertive
Make sure that you have an idea in mind for a date before you call. Be specific about a location and day that you'd like to meet up. But be flexible; have a backup date planned in case the first one falls through.
Quick tip: You may not want to choose a restaurant as a first date, if you don't hit it off you will both be committed to spending most of your night sitting across from each other.
Tip seven: Don't stay on the phone all night
After the date has been secured you don't need to keep the conversation going for much longer. There will be time for a more meaningful conversation during the date itself. This phone call should not be longer than 10 minutes.
The tips have been well received by the members using the service and have led to more successful relationships.
About SawYouAtSinai
SawYouAtSinai was created to satisfy the need for a more private and personalized approach to online Jewish dating. This site combines the power of technology, accessibility of the internet, and the personal touch of a matchmaker to serve its 30,000 members. It has the largest Jewish matchmaking network worldwide, and 1,600 members are now married through the service.