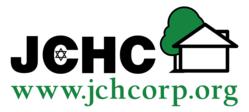 The wide variety of health and wellness lectures and screenings, right where they live, gives our residents unparalleled convenience in accessing prevention and medical support programs
West Orange, NJ (PRWEB) January 21, 2013
The Jewish Community Housing Corporation of Metropolitan New Jersey(JCHC) is collaborating with the Geriatric Health & Disease Management Center at Saint Barnabas Medical Center in Livingston to provide free educational and instructional health and wellness programs to residents in three JCHC communities: Jewish Federation Plaza in West Orange, The Village Apartments of the Jewish Federation in South Orange, and the South Orange Federation B'nai B'rith House. The new partnership was announced by Harold Colton-Max, CEO of the JCHC, which oversees four senior communities in Essex and Morris counties in northern N.J.
The Geriatric Health & Disease Management Center, which opened this fall, is headed by Theresa M. Redling, DO, FACP, who is board certified in geriatrics, internal medicine, palliative care, and hospice. The Center coordinates health and social services for the elderly and their families, and provides consultations and comprehensive geriatric care and education. Redling will work with JCHC's staff geriatricians in each community as part of JCHC's HouseCalls service, to ascertain the types of programs the residents want and would benefit from. HouseCalls provides in-house counseling and assistance for residents by staff social workers.
"This partnership brings our residents vital information and services they need to maintain optimal wellness in their homes, with a focus on prevention and medical management," said Colton-Max. "The wide variety of health and wellness lectures and screenings, right where they live, gives our residents unparalleled convenience in accessing prevention and medical support programs," he added.
The expanded geriatric services, which originate from a prior program supported by the Healthcare Foundation of New Jersey and Newark Beth Israel Medical Center, arose through recent collaboration between JCHC and Jewish Family Service of MetroWest New Jersey. Colton-Max acknowledged Jewish Family Service representatives as instrumental in bringing JCHC together with Saint Barnabas Medical Center to cultivate the present-day connection.
Residents will enjoy free monthly lectures and programs on various health-related topics, presented by the Center's holistic nurses. These will include helpful tips on diabetes control, nutrition for seniors, dealing with changes in gait or balance, the warning signs of stroke or heart attack, and medication management. The nurses will also give presentations and provide services that deal with physical and emotional health issues that older adults face such as memory loss, feelings of isolation, and declining mobility. Programs in January and February will focus on how to age successfully, and will include chair yoga classes to improve flexibility and muscle strength.
"We can do educational presentations on nearly any topic the residents want to learn more about," said Redling. "For example, Saint Barnabas Medical Center's outpatient nutritionist and our chef can discuss and demonstrate how to cook and eat properly, and hospital physicians are available to discuss joint replacement, spine ailments and procedures, or our vein program." Redling added that an advanced practice nurse is also available to perform primary care house calls for homebound individuals.
"We're very excited about this partnership because it's right here in the community we serve. It's a privilege to work with JCHC and their residents, to assist them in maintaining a higher level of overall wellness," said Redling.
For more information about the Jewish Community Housing Corporation, its diverse buildings and communities, and programs and housing options for area seniors, visit the website or call Harold Colton-Max at (973) 731-2020.
###
About Jewish Community Housing Corporation of Metropolitan New Jersey
Founded in 1982, the Jewish Community Housing Corporation of Metropolitan New Jersey (JCHC) developed and manages more than 600 apartments in four buildings for older adults in Morris and Essex counties in northern New Jersey. The non-profit organization offers seniors a range of options in terms of services, amenities, location, and cost, all within a traditional Jewish environment. The JCHC provides housing, programs, and services for the independent elderly living in these communities, many of whom have special needs. For more information, visit the website.