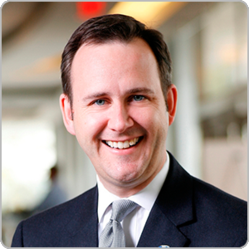 Scott Monty has been called "an unstoppable force of nature" and "the best corporate social media lead on the planet."
Atlanta, GA (PRWEB) March 08, 2013
Scott Monty, Global Digital & Multimedia Communications Manager for Ford Motor Company, has been announced as Keynote speaker for Jim Ziegler's Internet Battle Plan, April 16th -18th in Detroit, Michigan.
Ranked by Forbes as one of the top 10 influencers in social media, Scott Monty has been called "an unstoppable force of nature," "the best corporate social media lead on the planet," and Alan Mulally, the CEO of Ford Motor Company, called him "a visionary." A recognized thought leader in the social media industry, Scott has been featured in hundreds of news and business publications in print and on the web, in dozens of books, and on a variety of mainstream media, including NBC, NPR, CNN and The Wall Street Journal.
The Internet Battle Plan's founder and co-keynote speaker is author and highly-acclaimed automotive industry expert, Jim Ziegler. Notorious for assembling the most successful entrepreneurs and leaders in the automotive industry for his Internet Battle Plan conferences, Monty is the ideal lead speaker for the conference. Explains Ziegler, "As social media is being integrated into many facets of the dealership, having Scott share firsthand internet strategies and sales techniques that have moved he and Ford Motor Company to the top of success is invaluable to dealers. From blogger relations to marketing support, customer service to internal communications, Scott is a strategic advisor on all social media activities across the company. As a result, he has an in-depth understanding of how to leverage online relationships for sales and profits."
Monty and Ziegler are joined on stage by seventeen leading automotive industry professionals: Brian Pasch, Paul Potratz, Jerry Thibeau, Elise Kephart, Ed Parkinson, Rachel Haro, Dave Page, David Regn, Myril Shaw, Matt Redden, Gary May, Peter Martin, Ray Fenster, Sean V. Bradley, Cory Mosley, Robert Revere, and Yago Paramo. Each speaker has been hand-picked and the group carefully assembled to create a comprehensive collection of practical techniques and processes in dealership sales, social media, marketing and technology. As Ziegler explains, "Each presenter teaches real-life information and strategies that dealers can learn and apply at the dealership."
The Internet Battle Plan is sponsored by CarWoo!, Dealer e-Process, DealerPeak, DealerSocket, Dealer Synergy, Dealertrack Technologies, Mouthful Social Media, POTRATZ, and Stream Companies.
For more information about Jim Ziegler's Internet Battle Plan, Speakers, Sponsors, Ziegler SuperSystems, or to request information on discounted group rates, please call 1-800-726-0510 or visit InternetBattlePlan.com.
About Us:
Ziegler SuperSystems is an automotive training and consulting organization based in the Atlanta, GA area. President Jim Ziegler has been a keynote speaker at National and State Dealer conventions, and has trained over 100,000 Dealers, Managers, and Industry Manufacturer Executives.