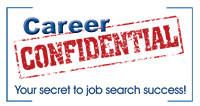 Most people who use this system find jobs they're excited about within just a few weeks.
Gunter, Texas (PRWEB) June 05, 2012
Job seekers struggling with overwhelming competition of high unemployment in a limited market often don't realize they are competing for only a fraction of the actual jobs available. The vast majority of jobs are unadvertised, or hidden. This lack of jobs or "hidden job market" is a mecca of opportunity for the jobseeker to tap. Job search website Career Confidential offers a solution that helps job seekers find those unadvertised jobs and get hired: The Hidden Jobs Finder.
The Hidden Jobs Finder teaches job seekers how to quickly and easily find unadvertised jobs, contact the hiring manager in charge, and "sell" themselves in order to get an interview.
It all works through a few hours of simple video instruction in a step-by-step system of search methods using Google and the most popular social media sites, LinkedIn, Twitter, Pinterest and Facebook. Supplemental print outs provide written and verbal scripts for communicating with hiring managers. Job seekers learn the principles behind marketing themselves to stand out in a difficult market as well as the specific actions necessary to finding a great job.
The Hidden Jobs Finder system is taught by Career Confidential CEO Peggy McKee. McKee says, "Most job seekers don't understand that the hardest way in the world to get a job is to apply through HR. They get lost in the flood of other applicants. That's why the average job search right now lasts 8 to 9 months. Job seekers are always much better off contacting the hiring manager directly. But knowing that you have to do something and knowing how to do it are two different things. The Hidden Jobs Finder shows them how. From the feedback we get, most people who use this system find jobs they're excited about within just a few weeks."
Interested job seekers can find more information about the Hidden Jobs Finder here:
http://careerconfidential.com/specials/finding-hidden-jobs/
Job seekers can learn additional job search and interview tips by visiting http://www.CareerConfidential.com, or see Career Confidential job search tips on YouTube: http://www.youtube.com/CareerConfidential.
Since nationally-recognized recruiting and job search experts Peggy McKee (CEO) and Carl Chapman (CTO) founded Career Confidential in 2009, we've grown from one product, the 30/60/90-Day Business Plan, to more than 30 products to guide you through every step of the job search.
We help job seekers worldwide...all over the United States, Canada, Mexico, the United Kingdom, Australia, the United Arab Emirates...the list goes on. If you'd like more information about this topic, please call Peggy McKee toll-free at 1-800-691-2562 or email Peggy(at)CareerConfidential(dot)com.