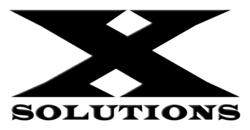 We are thrilled for Joe Jr. and very proud of this outstanding accomplishment
Pomona, NY (PRWEB) September 18, 2012
XSolutions Consulting Services LLC has served the New York/New Jersey region since 1999 and is a member of various business organizations including the CIANJ in New Jersey, where Joe Jr. is currently serving as chairman of its Technology Roundtable. In recognition of Joe Jr.'s assistance and leadership in the technology arena within the organization, the CIANJ voted unanimously to appoint Joseph Imperato Jr. to the Executive Board.
"We are thrilled for Joe Jr. and very proud of this outstanding accomplishment", says Managing Partner, Joseph Imperato Sr. "The Commerce and Industry Association of New Jersey is the premier business association in New Jersey and the leader in free enterprise advocacy within the state. XSolutions is proud to be an active member of this fine organization."
About XSolutions Consulting Services LLC
XSolutions is a full service IT Company located in Rockland County, New York specializing in providing Managed IT Services, Web Design and Custom Software Development. XSolutions has extensive experience in the installation and maintenance of Microsoft products such as MS Server, MS Small Business Server, and MS Office products. Through their partnership with Microsoft, XSolutions is able to bring clients the latest in high-value software products to help them compete in a constantly changing business environment. XSolutions' range of services include Managed IT Services, Web Design and Hosting, Cloud and Hosted Services, Microsoft SharePoint installations, Backup and Disaster Recovery, Custom Software Development, and general IT Consulting. XSolutions also issues an informative newsletter, The Letter "X", providing feature articles addressing current computing issues. For more information visit XSolutions website or call 845-362-9675.