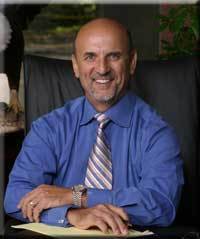 This is a very important cause for my wife and me as the parents of three college-age drivers
Newport Beach, CA (Vocus) October 15, 2010
A scholarship contest aimed at promoting safe driving habits among young adults, the most at-risk group for car accident deaths, is now taking submissions, according to BISNAR | CHASE (BestAttorney.com), a Newport Beach personal injury law firm.
The Viral Video Scholarship Contest, sponsored in the western region by BISNAR | CHASE, is designed to lower the number of car accidents by getting America's youth creatively involved in producing viral videos that promote safer driving habits among high school and college students across the US.
The contest, which offers $25,000 in scholarships toward college tuition at recognized academic institutions, is sponsored nationally by the American Lawyer Academy and comes at a critical time, in a tough economy, when parents find themselves struggling to pay escalating tuition costs.
Following are important statistics from the California Highway Patrol's Statewide Integrated Traffic Records System (SWITRS):

In 2008, 241,873 people were injured in car accidents.
In 2008, 3,401 people were killed in car accidents.
Young people aged 15-24 suffered 801 car accident deaths in 2008, the most of any age group in California.
"This is a very important cause for my wife and me as the parents of three college-age drivers," said John Bisnar, founder of the BISNAR | CHASE. "It's important for everyone to understand how critical it is to practice safe driving habits, especially young people who are the most impacted. What's more, both parents and students alike are very well aware of the rising costs of a college education. This program is designed to offset those costs while potentially saving lives in the process."
Of particular danger among young drivers are distractions such as cell phone use and texting while driving, according to statistics from the National Highway Traffic Safety Administration (NHTSA):
In 2009, 5,474 people were killed on U.S. roadways and an estimated additional 448,000 were injured in car accidents that were reported to have involved distracted driving.
The age group with the greatest proportion of distracted drivers was the under-20 age group.
16 percent of all drivers younger than 20 who were involved in fatal car accidents were reported to have been distracted while driving.
What's more, Bisnar says data from a recent roadside survey by The Automobile Club of Southern California demonstrates the need for increased public awareness regarding safe driving habits, including the dangers of distracted driving.
The AAA survey revealed the level of texting and use of other devices such as smart phones has jumped to 2.7 percent of drivers at any time, almost double the rate before California's texting ban was implemented and the level of handheld cell phone use on the road at seven locations in Southern California has held constant at 3.7 percent.
"Our goal is to put the technological savvy of young adults to good use," said Bisnar. "This generation of drivers invented viral videos, so what better way to promote safe driving than to utilize their imagination and technical ability to create videos that will help lower the number and severity of car accidents while providing college tuition assistance?"
Students interested in the Viral Video Scholarship Contest can visit http://www.bestattorney.com/viral-video-scholarship-contest-western-region.html for video submission details and contest rules.
About BISNAR | CHASE
Top-rated BISNAR | CHASE California Personal Injury Attorneys have represented thousands of Californians who have been very seriously injured or lost a family member due to an accident, defective product or negligence throughout California. The law firm promotes auto safety by pursuing makers of defective vehicles, governmental agencies responsible for unsafe roadways and offering rewards for turning in hit and run drivers. For more information, visit http://www.HitAndRunReward.com and http://www.ProductDefectNews.com.
###