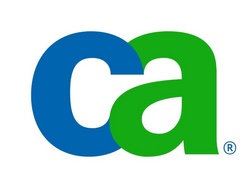 I am honored to team with CA's Internet Security business, a group whose products and vision reflect a strong commitment to protecting consumers and stopping cyber criminals dead in their tracks
ISLANDIA, N.Y. (PRWEB) November 24, 2008
"John Walsh is a great match for CA's Internet security business—both have a tenacious drive to protect consumers on- and off-line," said George Kafkarkou, senior vice president and general manager, Internet Security Business Unit for CA. "Together we'll raise awareness of protecting consumers of all ages against the increasingly sophisticated and organized world of cyber crime."
"I am honored to team with CA's Internet Security business, a group whose products and vision reflect a strong commitment to protecting consumers and stopping cyber criminals dead in their tracks," said John Walsh. "CA's campaign addresses the most crucial issue our society faces in a Web 2.0 world; protecting our loved ones from the cyber creeps. I look forward to working with CA to promote consumer awareness and keeping predators and fraudsters away from our children and families."
CA Internet Security Suite Plus 2009 is currently available at http://shop.ca.com and from CA resellers, including major retail outlets, nationwide.
About John Walsh
John Walsh is internationally recognized as the host of TV's "America's Most Wanted;" the groundbreaking television program that has helped take down more than 1,040 dangerous fugitives during the past 21 years. John Walsh has dedicated his life to fighting for justice—including his proudest achievement—protecting the nation's children. John and his wife, Revé co-founded the National Center for Missing & Exploited Children (NCMEC) in 1984. NCMEC provides invaluable resources to parents, children and law enforcement in the United States and internationally about preventing child abduction; finding missing children; and assisting victims of child abduction and sexual exploitation. The National Center is also a resource for their families, and the professionals who serve them.
About CA Internet Security Business Unit
CA Internet Security Business Unit (ISBU) is a unit of CA, Inc dedicated to the development, marketing and support for CA anti-malware products. The products include a full-range of enterprise, SMB and home/home office Internet security software. The products are backed by CA's Security Advisor research team and have received major industry certifications. CA ISBU products are also offered by more than 10,000 resellers and OEM partners including leading Internet Service Providers (ISPs) and Independent Software Vendors (ISVs). The products are currently protecting more than 70 million PCs worldwide. For more information, please visit http://security.com/partners.
About CA
CA (NASDAQ: CA) is the world's leading independent IT management software company. With CA's Enterprise IT Management (EITM) vision and expertise, organizations can more effectively govern, manage and secure IT to optimize business performance and sustain competitive advantage. For more information, visit http://www.ca.com.
Subscribe to CA
CA Global Security Advisor CA Newsletters CA Press Releases CA YouTube Channel CA Podcasts CA Blogs Trademarks
Copyright © 2008 CA. All rights reserved. One CA Plaza, Islandia, N.Y. 11749. All trademarks, trade names, service marks, and logos referenced herein belong to their respective companies.