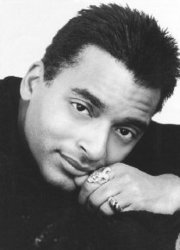 The Mission of Saint Francis is a wonderful organization that has been helping the community and individuals by providing support and assistance in a number of different ways
Fort Lauderdale, FL (Vocus) August 24, 2010
Jon Secada Charities and the Mission of Saint Francis are raffling off a $3 million waterfront estate in Ft. Lauderdale, FL for $30. The home features 6 bedrooms, 6 ½ bathrooms, theater room with 120" screen, game room, office, large swimming pool, 4 car garage, 100 feet on the water, and much more. Information the raffle and the other amenities can be found at jonsecadacharities.com
Secada wants to help keep the Mission of Saint Francis and the charities they support open for those in need. The Mission is the oldest treatment and social services center in Florida, and all operations have been funded solely by private donations. According to Secada, "The Mission of Saint Francis is a wonderful organization that has been helping the community and individuals by providing support and assistance in a number of different ways".
This house raffle is fairly simple and straight forward. You can buy tickets online through Jon Secada's website jonsecadacharities.com or by using the toll free number listed on the website. The drawing is set for October 10, 2010. Only 300,000 tickets will be sold for the $3 Million home and the tickets are just $30 each. There is also a $1.5 million cash substitute for those of you who would rather have the cash.
Jon Secada (born Juan Secada on October 4, 1962) is a Cuban-American singer and songwriter. Secada was born in Havana, Cuba, and raised in Hialeah, Florida. He has won two Grammy Awards and sold 20 million albums since his English-language debut album in 1992. His music fuses funk, soul, pop and Latin percussion. Secada also has worked as a songwriter for Gloria Estefan, Jennifer Lopez, Ricky Martin, Mandy Moore and other performers.
In the late 1980s, Gloria Estefan hired Secada as a background singer. He also started composing music for Estefan, including some of her best-known ballads. Among other songs, Secada co-wrote and sang background on Coming Out of the Dark Gloria's number one hit from her 1991 album Into the Light. During Estefan's Coming Out of the Dark tour, Secada was given the life-changing opportunity of taking over the stage and performing solo. The song was Always Something which would be featured later on his debut album. It launched his career as a solo performer.
Secada scored a No. 5 Pop hit (and a No. 5 UK hit) with his Gold single Just Another Day, and three more top 30 hits, Angel (No. 18 Pop, No. 23 UK), I'm Free (No. 27 Pop, No. 50 UK), Do You Believe in Us? (No. 13 Pop, No. 30 UK), and Do You Really Want Me (No. 30 UK) received national radio play. The Spanish-language version of Secada's solo album, Otro Día Más Sin Verte (EMI-Latin), became the Number One Latin album of 1992 and earned Secada his first Grammy Award for Best Latin Pop Album.
For additional information visit http://www.jonsecadacharities.com
###