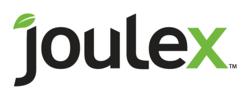 ATLANTA (PRWEB) May 10, 2012
WHAT: The Uptime Institute Symposium is one of the most influential events in the IT and data center field. This year the theme is "Digital Infrastructure Convergence™," calling on IT and facilities management to develop a common language, meaningful metrics, and cross-disciplinary skills to meet rapidly evolving computing demands. Uptime Institute will offer groundbreaking new data, new methodologies and process improvements, as well as new end-user case studies for attendees. The Uptime Institute is an unbiased, third-party data center research, education, and consulting organization focused on improving data center performance and efficiency through collaboration and innovation.
Mark Davidson, sustainability officer at JouleX, will join AdaptivCOOL's Wally Phelps on a panel—moderated by John Stanley, research analyst, Datacenter Technologies and Eco-Efficient IT, 451 Research—to discuss reducing server power consumption and decreasing energy costs. The panel will explore several issues related to the dynamic data center, among them how to throttle servers without compromising performance as well as how to balance variable power draw and variable heat loads.
JouleX is the leading innovator in sustainable energy management systems for the enterprise. Its flagship solution, the JouleX Energy Manager (JEM), provides the Global 2000 and government agencies with the ability to monitor, analyze and control energy usage for all network connected devices and systems across the enterprise, including in distributed offices, data centers and facilities. Importantly, JEM is the first network-based energy management system that works without the use of software agents, dramatically reducing installation time and removing the maintenance burden associated with similar technologies. JEM decreases energy costs by up to 60 percent while ensuring availability and provides robust reporting that enables compliance with emerging carbon monitoring requirements.
WHEN: 2:50-3:20 p.m. PST, Monday, May 14, 2012
Track 1: Data Center Facilities Design and Operation
Session: "Adapting to Variable Loads in the Data Center"
WHERE: Santa Clara Convention Center, Grand Ballroom B
5001 Great America Pkwy., Santa Clara, CA 95054
INTERVIEW
OPPORTUNITIES: Media are invited to attend the session. Mark will also be available to speak individually with members of the media on Monday, May 14, and Tuesday, May 15.
MEDIA CONTACT: Jenn Harrison, Carabiner PR, 678.313.3438, jharrison(at)carabinerpr(dot)com