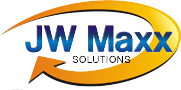 Phoenix, Arizona (PRWEB) March 27, 2013
JW Maxx Solutions is one of the top online reputation management firms that routinely reveals some of their strategies for how to maintain a positive online image.
The internet is a constantly changing place and it can seem too much sometimes but it doesn't mean a business can let everything pass them by. It will always be possible to work with SEO to create an impact on search engines. "A tarnished reputation can hurt a company big time," says CEO of JW Maxx Solutions, "and a staggering amount of businesses either don't know how to fix their issues or simply don't care enough to. This is the number one reason that organizations are losing business today. We now live in a communication-driven marketplace and the internet is at the center of it all."
A simple step that companies can take right away is to optimize the URL of their business. This will be the main way that most people find the website. "A lot of businesses try to be clever with their web addresses but", as Halicki explains, "that can only end up hurting a business". URLs should match the company's name as much as possible. As an example, Steve's Pizza Planet should use the URL, "StevesPizzaPlanet.com." Taking ownership of such an authoritative name will easily take its place in both the minds of consumers and the search engine results.
However having just a single website is not always enough. Businesses should spread themselves out all over the internet in order to increase visibility. The popular choices of Facebook, YouTube, and LinkedIn are also very well reputed and typically show up highly in search results. Having these social websites filled with active and factual information and then linked to the main domain will do nothing but help the internet's opinion of the site.
These tips go together with one very important rule of the business: it is important to constantly monitor search results to see any negative information before it hurts business. "It will be very difficult to completely remove negative content, particularly if they are in the first page of search results. It could be even worse if the press comes from a reputable source such as news websites or cautionary sites like ripoffreport.com", says Halicki. He elaborates that it will be very difficult, but not entirely impossible, to remove or push down such results. Through a mix of search engine algorithm knowledge, SEO mechanics, and persistence it can be done. Online reputation management expert JW Maxx Solutions specializes in just this and it is not impossible for business to take the mantle up themselves with patience and some trial-and-error.
****
JW Maxx Solutions can be contacted at:
(602) 953 – 7798
11811 N Tatum Blvd, Suite 3031
Phoenix, AZ 85028
info(at)jwmaxxsolutions.com
http://www.jwmaxxsolutions.com