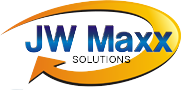 Phoenix, Arizona (PRWEB) March 29, 2013
Online reputation management expert JW Maxx Solutions is now showing off 3 established steps that a company can employ to start improving and guarding their online reputation. These straightforward steps can be implemented easily by businesses looking to begin constructing their online reputation and focus on what Google search results should be in order to receive more visitors. They can also be used to confront negative press and rebuild public support.
1. Start by broadcasting interesting content. Blog posts and news stories that are related to the industry can be very helpful to establish the business as an authority. This will create confidence and respect towards the business. Also, if customers like and enjoy the information that is being provided, they will be more likely to look for that company's products or services in the future and be overall more satisfied with the whole situation.
2. Deal with negative reviews where applicable. Providing superior customer service by responding to internet complaints, business can show to future customers that they are proactive and work to make all customers satisfied. This will make customers more confident and lessen the impact the negative feedback has on the bottom line.
3. Enlist the help of an online reputation management expert. Places like JW Maxx Solutions specialize in working with search engines to make them show more positive results and thereby give peace of mind to a company that knows that their online reputation is looking good. Walter Halicki, CEO of JW Maxx Solutions says, "Agencies like ours prove an essential service by promoting and monitoring the online reputation of our clients so that they can focus on providing excellent service to their customers."
JW Maxx Solutions is a top online reputation management expert that strives to stay ahead of all the changes Google makes to their search engine in order to maintain their client's online image. They can be reached at http://www.jwmaxxsolutions.com
****
JW Maxx Solutions Contact:
11811 N Tatum Blvd, Suite 3031
Phoenix, Arizona 85028
(602)-953-7798
http://www.jwmaxxsolutions.com