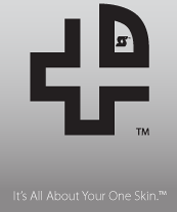 Kansas City, Missouri (PRWEB) March 27, 2013
The Skin & Vein Center is offering a free ultrasound vein screening to anyone in the Kansas City area from 2 p.m. to 5 p.m. on April 23.
The no-cost vein screenings will include vein ultrasounds, a visit with the doctor or a nurse, and an assessment of the patient's vein condition. Patients will have an opportunity to learn about the health of their leg veins and the procedures available for varicose and spider veins.
Dr. Scott Darling, the lead Kansas City vein specialist at The Skin & Vein Center, is a member of the American College of Phlebology Public Education and Screening Committee. Among other tasks, the committee works to inform the public of important vascular health issues and emphasize the importance of venous screening.
"We estimate that 23 percent of the United State's adult population suffers with varicose veins," Dr. Darling said. "But a very small number of these people get their veins examined by a vein specialist. Vein screenings and treatment can improve a patient's life tremendously, and we hope we'll be able to help a lot of people during our free ultrasound vein screenings."
Patients must schedule an appointment to receive a free vein screening. To schedule an appointment, patients can visit http://www.kchealthyskin.com/contact-us/ or call 816-482-3764.
About The Skin & Vein Center
The Skin & Vein Center is a vein and dermatology clinic that specializes in providing a broad spectrum of skin and vein procedures to the Kansas City area. Its mission is to help its patients maintain vein health and protect their "One Skin" using the newest pain-free methods available. Patients are involved in the decision making every step of the way, receiving a wealth of information that allows them to make their own choices regarding their healthcare. Its lead doctor, Dr. Scott Darling has been providing dermatology and vein services at the clinic for the last 12 years.
###