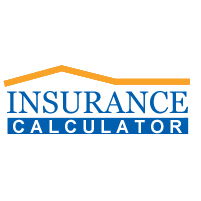 Wichita, KS (PRWEB) November 02, 2012
Insurance Calculator Inc., America's leading auto insurance provider, provides state-wide service coverage on more than 8 types of auto insurance products to consumers in Kansas. The company releases a free Kansas auto insurance guide where quotes from the top-rated companies and independent providers in Kansas are now available in the guide and consumers can compare and save with just a couple of clicks.
"We aim to become the go-to resource on all auto insurance needs for consumers residing in the state of Kansas and for individuals who are planning to migrate to the state," said Stephanie Vettaikam, VP of Marketing of Insurance Calculator Inc. "We work with many insurance providers throughout the state to give our users the competitive advantage when searching for and comparing quotes."
Insurance Calculator Inc. has strict evaluations on its insurance partners. "When consumers obtain insurance policies with us, they receive the best coverage with respect to the following evaluations - the claim and filing process, coverage available, customer service, competitive pricing, the reputation of the company, and the financial stability of the company," Stephanie explains. "When it comes to insurance, competitive pricing is not the only concern. We make sure that our users receive the best possible coverage at the lowest possible cost."
In the free auto insurance guide for drivers in Kansas, quotes from the top-rated providers are listed on the top of the guide. Alternatively, one can also submit a ZIP code and quotes from eligible providers within a 10-mile radius of the ZIP code location will be fetched and displayed on screen in a matter of seconds. The guide also contains critical information one needs to know regarding to the rules and regulations set by the Department of Motor Vehicles in Kansas regarding to driving a car, riding a motorcycle, and operating a commercial vehicle within the state.
To get started, visit: Kansas Auto Insurance