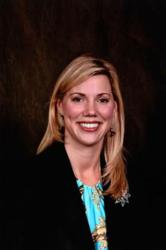 New York City, New York (PRWEB) March 06, 2013
"The Madoff Ponzi Scheme and the SEC" as suggested by Kara Harris Mahon, looks over the multiple allegations and failed SEC investigations that preceded Bernard Madoff's 2008 confession to operating a Ponzi scheme. In total, Madoff was sentenced to 150 years in federal prison. The majority of the details discussed in the course are pulled from the testimony taken during the SEC's investigation into how they failed to uncover Bernard Madoff's fraud during the many inspections of Madoff's firm.
The scheme is nothing new; the Ponzi scheme became well known in the 1920 when Charles Ponzi became notorious for using the practice, but has existed in essence for much longer. The scheme is known for having abnormally high payouts for investors, with the pattern just repeating with more money and more investors. The scheme leader repays the other investors back with the money they collected from the newer, bigger, investors, taking a significant cut for themselves along the way.
Now that the economy is suffering through a global depression, it's important for, not only corporate investors, but simple individuals, to be economically-aware. The economy is an always-evolving, ever-changing thing, and very capable of turning around in a month's time. The scammers are well aware of ways to steal money and exploit economic trends, in any way they can. By understanding the Ponzi scheme, how it was discovered, and how it was constructed, individuals can deter financial disasters, and help others stay away from investing nightmares. Kara Harris Mahon urges individuals to take the class to better protect themselves in years ahead.
The course applies to a number of majors, and Kara Harris Mahon points out the course has the possibility to benefit anyone who takes it. Anyone from international business owners to budding entrepreneurs can take something away from the course. Individuals simply wishing to learn more about the Ponzi scheme and the history of the Madoff trial will also benefit. Every investor should have a solid grasp of the investing schemes that exist. This course provides the means to better equip individuals against sketchy practices, so they can plan better for themselves, and their families.
Kara Harris Mahon recommends this course since it not only focuses on one of the most notorious cases of the last century, but it also provides in-depth analysis as to how it all was handled, and the overall impact it had on the economy.
****
Kara Harris Mahon Contact Information:
Email: info(at)karamahon(dot)com
Website: http://www.karamahon.com