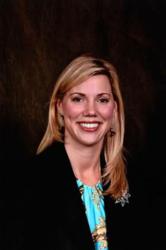 Chicago, Illinois (PRWEB) March 06, 2013
Since people all around the world are suffering through a global depression, it is important for, not only business owners, but individuals to be more economically-aware. The global economy is an always-changing, ever-growing entity, completely possible of flip-flopping in a month's time. By being conscious of economic signs and trends that predict change, individuals can avoid potential financial ruin, and be successful.Kara Harris Mahon advises individuals to seek out the proper knowledge to defend themselves for the years ahead.
Having a strong understanding of the modern economy is crucial for business in today's climate. The course that Kara Harris Mahon recommends, "Understanding the Economy", focuses on macro-economic factors that may affect the performance of businesses, both in the long-term, and the short-term. These macro-economic factors include interest rates, business cycles, inflation, economic policy, housing starts, unemployment, foreign exchange rates, money supply, and more. One example of subject material is how the Federal monetary policy affects corporate income.
In addition to these macro-economic teachings, the course will offer coverage on economic statistics and a number of discussions about indicators that can signal an impending economic change.
This course applies to any number of majors, and Kara Harris Mahon points out that the course has the prospect to benefit everyone who signs up for it. From business owners to budding entrepreneurs, they all can take something from the classes. People simply wishing to learn more about modern economic conditions can also benefit; a homeowner should have a strong understanding of the housing market, for example. This course provides the means to better outfit homeowners to survive in a flimsy economy, making things better for themselves, and their families.
In short, this is the course that Kara Harris Mahon recommends since it highlights not only how the economy functions, but how people interact with it daily, and how those same people make decisions in relation to how the economy stands. When a property, for instance, has a growing value, property owners tend to hold on to it in the hopes that the property value will continue to increase. The economy never simply continues to prosper. As mentioned before, the economy is not stagnant. Eventually the property value declines and this could potentially drag the property owner into the red. "Understanding the Economy" educates people on the necessary skills to allow a person to not only predict when a market is about to take a downward turn, but will provide the skills to recognize when the most opportune time to take action is.
****
Kara Harris Mahon Contact Information:
http://www.karamahon.com
Phone: 864-871-3126