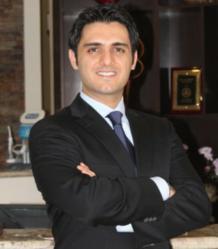 KATY, TEXAS (PRWEB) March 11, 2013
Noble Smile Family and Cosmetic Dentistry is offering Invisalign treatment for only $2,900 to patients who begin the treatment in March or April.
The treatment, which uses a series of clear plastic aligners to straighten teeth, usually costs patients $4,400.
In addition to improving a patient's appearance, Invisalign treatment can prevent many of the negative oral health consequences that accompany misaligned teeth.
"I've seen so many patients get a huge confidence boost from Invisalign treatment," said Dr. Allen Jahangiri, the lead Katy dentist at Noble Smile Family and Cosmetic Dentistry. "Once patients have straighter teeth, they smile and laugh more often. The confidence from their new smile helps them seem friendlier and happier, which helps them become even more confident. I've watched this treatment change lives, and I hope this special will allow us to transform the lives of even more people."
Invisalign is one of the most popular treatment options offered at Dr. Jahangiri's office because it allows patients to straighten their teeth invisibly, without noticeable braces.
Some restrictions to this offer may apply. To read more about the Invisalign treatment at Noble Smile Family and Cosmetic Dentistry, click here. To schedule a complimentary consultation, call 281-973-0289.
About Noble Smile Family and Cosmetic Dentistry
Noble Smile Family and Cosmetic Dentistry is the Katy, Texas dental practice of Dr. Allen Jahangiri. Dr. Jahangiri and his associates pride themselves on providing excellent dental care to patients across the Houston area. Noble Smile Family and Cosmetic Dentistry offers a wide range of services, including cosmetic dentistry, family dentistry, general dentistry, implant dentistry, pediatric dentistry and oral surgery. In order to provide top-level care to all of his patients, Dr. Jahangiri has been trained extensively in sedation dentistry to help patients with a fear of dental procedures.
###