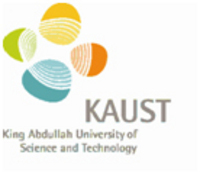 Jeddah SA, (PRWEB) June 25, 2009
KAUST is opening its 36-million-square meter (8,900-acre) campus in September 2009, welcoming a founding faculty of more than 60 accomplished scientists and engineers from around the world and an equally diverse inaugural class of 345 graduate students to the shores of the Red Sea. This independent, merit-based university has already formed research collaborations with leading academic institutions and companies, and houses some of the world's most sophisticated research equipment and facilities, including the region's fastest supercomputer.
As the Inauguration will show, KAUST is a global gathering point of some of the best minds to solve challenging scientific and technological problems.
WHAT:
King Abdullah University of Science and Technology (KAUST) holds its Inaugural Ceremony.
WHO:
The Custodian of the Two Holy Mosques King Abdullah bin Abdulaziz Al Saud, who conceived and supported the development of the University, is hosting the event.

His Excellency Minister Ali Ibrahim Al-Naimi, Chairman of the KAUST Board of Trustees and Minister of Petroleum and Mineral Resources for the Kingdom of Saudi Arabia
Professor Choon Fong Shih, President of KAUST
Invited guests include:
Heads of state
Presidents and leadership of the world's top universities
Distinguished scientists, including Nobel Laureates in physics and chemistry.
Global business leaders
KAUST administrators, faculty, students, staff, and international research collaborators
WHEN:
September 23, 2009
WHERE:
The Inauguration will be held on the KAUST campus in Thuwal, Saudi Arabia.
Journalists who attend the event will be able to tour the new campus and its advanced laboratories, including the suites that house Shaheen, one of the world's fastest supercomputers, and Cornea, a cutting-edge stereoscopic visualization facility.
They will also have the opportunity to interview top KAUST and Saudi officials, who will discuss the University and the Kingdom's broader efforts to invest in economic development and education at all levels.
Accommodations will be available in Jeddah, about 80 kilometers (50 miles) to the south. KAUST will provide transportation to and from the on-campus media center.
We invite journalists interested in reporting on the event to complete a brief registration form at http://inauguration.kaust.edu.sa/register.aspx.
For more information about the University, please visit http://www.kaust.edu.sa.
# # #