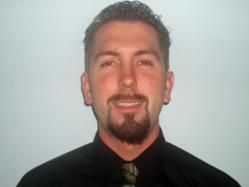 The KDP scholarship has allowed me to further my educational goal of promoting stronger international mindedness among students and educators in U.S. K–12 classrooms.
Indianapolis, IN (PRWEB) March 29, 2013
Education doctoral student Jason A. Schipper, University of Florida (UF), 2012 recipient of the Gerald H. Read Laureate Scholarship in International and Comparative Education from the Kappa Delta Pi (KDP) Educational Foundation, used the scholarship funds to forge a connection between his UF social studies education classroom and elementary school students in Thailand. At UF's College of Education, Schipper also serves as the social studies methods instructor for preservice elementary teacher candidates. Through his innovative international class project, his teaching students had the opportunity to interact virtually with elementary schools in Thailand and develop appropriate lesson plans and activities for their international classrooms.
"This global exchange experience will prove invaluable to the preservice teacher candidates and will provide them with numerous skills that they will be able to apply to their own future classrooms," Schipper says. "The KDP scholarship has allowed me to further my educational goal of promoting stronger international mindedness among students and educators in U.S. K–12 classrooms. I hope to continue pursuing this goal throughout my Ph.D. education and through my future career as a teacher educator." He plans to offer the international perspective in all his future methods courses in addition to creating a template for teacher preparation programs throughout the country.
Jason A. Schipper currently serves the University of Florida community as Student Ambassador for the College of Education and also as faculty advisor to Gator Global Educators (GaGE), which consists of preservice students who create lesson plans and conduct teaching units at local K–12 schools that promote global awareness to area children. He is a member of the Student Alliance of Graduates in Education, a member of the Self-Study in Teacher Education Practice colloquia group, and serves as an internship supervisor to University of Florida teacher candidates. In addition to his membership in Kappa Delta Pi, he is a member of the Florida Council for the Social Studies and the National Council for the Social Studies, for which he is a member of the College and University Faculty Assembly and International Visitors Committee, and he serves as an International Assembly representative to the NCSS Board of Directors.
The Kappa Delta Pi Educational Foundation offers scholarship opportunities to KDP members for multiple levels of study including undergraduate, graduate, doctoral, and practicing educators. Applicants for doctoral-level scholarships are encouraged to apply for the scholarship most relevant to their doctoral studies, research, and anticipated professional and scholarly work.
To view the video about Schipper's UF-Thailand Classroom Connection project, provided courtesy of the University of Florida College of Education, go to http://www.youtube.com/watch?v=VG6W-KRUGKc&sns=em. For more information about Kappa Delta Pi or the KDP Educational Foundation, visit http://www.KDP.org or call KDP Headquarters at 800-284-3167.
Kappa Delta Pi, International Honor Society in Education, is a 501 (c) (3) organization established in 1911 to recognize and promote excellence in education, provide a reasoned voice for significant issues, and link learning communities of educators. Through its programs, services, and strategic partnerships, KDP supports the professional growth and teaching practices of educators throughout all phases and levels of their careers. The organization currently has more than 600 chapters and an active membership of 43,000 worldwide. Working closely with the Society, the KDP Educational Foundation provides financial support to the Kappa Delta Pi International Honor Society in Education through fundraising, scholarships, and programs that advance the goals of the Society.