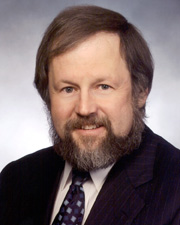 Washington, DC (PRWEB) March 01, 2013
RatnerPrestia is proud to announce that Keith E. George has joined its Washington, D.C. office as Shareholder, where he will focus his practice on patent matters, including patent prosecution, client counseling, and due diligence analysis on issues of patentability, validity, and infringement. Mr. George has over 34 years of patent prosecution experience and his background covers a diversity of high technology areas, including wireless and landline digital networks, free-space and fiber based optical communications, video encoding and transport protocols, and optical electrical transducers, to name a few.
Mr. George is admitted to practice in the District of Columbia, Virginia, and before the U.S. Patent and Trademark Office. He earned his Bachelor of Science degree in Electrical Engineering from George Washington University, followed by earning his Juris Doctorate degree from their Law School. Mr. George is an active member of the American Intellectual Property Law Association.
RatnerPrestia's practice is devoted exclusively to intellectual property (IP) law. With extensive and diverse legal, technical and corporate expertise, its professionals provide practical, cost-effective, business-oriented counseling to a wide range of international and domestic businesses. It represents clients in court proceedings and before the U.S. Patent and Trademark Office. Through its extensive network of foreign associates, it also represents clients before courts and administrative bodies around the world. RatnerPrestia is a full-service IP firm with a 30 year proven track record of success. For additional information, visit http://www.RatnerPrestia.com.
###