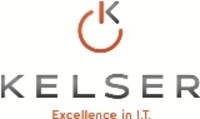 This acquisition presents a great opportunity for us to expand on [our existing] relationship and ensure we meet future goals. - Andrew Hoffmann, VP of Operations, Kelser Corporation
Hartford, CT (PRWEB) January 1, 2011
Kelser Corporation, a leading provider of technology products and services to the insurance and financial markets, announced today the completion of the acquisition of HSG Global Services, Inc., a Massachusetts based business consulting and outsourcing firm specializing in business improvement. The buyout comes only a few months after Kelser announced an internal ownership transfer and corporate rebranding. According to sources, the HSG acquisition helps fulfill key management, staff, and process requirements necessary to carry out the mid and long term strategic objectives of the company.
The transaction was announced as an all cash buyout for an undisclosed sum with an effective date of November 15th, 2010. The two companies agreed to delay official release of the acquisition until all active customers were notified. Andrew Hoffmann, HSG's president and CEO, joined Kelser as Vice President of Operations and will oversee a number of strategic initiatives including reshaping the company's marketing department. In a recent statement, Mr. Hoffmann indicated, "Kelser has been one of our core clients for some time, this acquisition presents a great opportunity for us to expand on that relationship and ensure we meet future goals. Members of our organization are excited to be part of a company with such a rich history and eye on the future."
Prior to the acquisition, HSG worked closely with Kelser in developing the business strategy which was aimed at guiding the company's growth for the next three to five years. According to Kelser President Barry Kelly,"HSG staff played an integral role in improving our overall efficiency and developing a comprehensive sales and marketing plan for 2011, it soon became evident that an acquisition was more cost-effective than continuing an outsourced relationship with the firm."
In addition to the recent acquisitions, Kelser has made some considerable headway in establishing their reputation as a formidable regional player. Business wins in the second half of 2010 include major insurance and hotel chain brands which have sparked interest from global IT providers such as HP and Intel. The recent activity has also earned Kelser some notable industry awards and recognition which, for a company that has remained relatively quiet in the press for the last three decades, has generated spotlight attention.
About Kelser Corporation
Kelser Corporation provides IT products and services to the enterprise insurance and financial industries as well as corporate clients throughout the US.
From robust computing platforms to innovative storage and converged networks, Kelser brings solutions which enhance performance, productivity, stability and security. With an eye towards future growth, our team works with our clients to ensure the greatest overall return on their investment dollars.
The ability to bring resources together to solve a problem or improve a process is a key to success. Kelser has long been a gateway for clients to access information and resources necessary to resolve complex challenges. To learn more about Kelser Corporation please visit http://www.Kelsercorp.com.
###