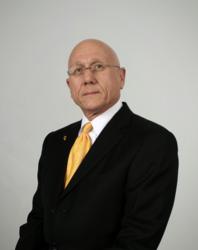 Still, today, 70% of Americans who were alive at the time of the assassination and remember the event believe in the possibility of a conspiracy.
Jackson, MS (PRWEB) December 12, 2012
John F Kennedy Assassination Conspiracy is the topic of a book newly in hardcover edition by Mississippi author Dr. Robert M. Shows titled, "A Sentence of Death. Words that Killed a President," was released electronically on June 2, 2012 and is now available in hardcover (ISBN-10: 0957412614) on Amazon. Lemuria and Barnes and Noble bookstores are expected to stock the hardcover version in the near future.
The topic of the JFK assassination conspiracy has been one of great interest to historians and conspiracy theorists worldwide. In documents made public, there is new evidence to support conspiracy claims. A United States congressional select committee stated that, after review of the most current facts and evidence regarding the John F. Kennedy assassination, a conspiracy was, in fact, in play.
In 1977, Congress appointed a select committee to review the two year investigation of President John F. Kennedy's assassination begun in 1963 along with newly introduced evidence. The 1978 response to Congress's investigation fifteen years after the assassination of President John F. Kennedy, as stated in House Resolution #1540 was, "We believe, and the facts strongly suggest, that President John F. Kennedy was assassinated as the direct result of a conspiracy." No parties were named as the conspirators. The resolution simply stated, "... the persons responsible for such an act cannot be identified."
This blend of nonfiction and fiction explores possible conspiracies based on the political and economic climate of the time. Dr. Robert M. Shows helps the reader consider the whos, whats, whens, wheres and hows that support plausible conclusions. Dr. Shows' work clearly demonstrates how the events before, during and after the Kennedy assassination paint a picture of unreported possible truths.
Dr. Shows writes within a variety of genres including medical, cultural, historical, humor and science fiction. For author information, visit http://robertmshows.com.
A Sentence of Death. Words that Killed a President by Dr. Robert Shows is available on Amazon.com electronically and in hardcover.
Hard Copy $24
ISBN-10: 0957412614
http://www.amazon.com/Sentence-Death-Robert-Shows/dp/0957412614/ref=sr_1_3?s=books&ie=UTF8&qid=1354310885&sr=1-3&keywords=A+Sentence+of+Death
Kindle E-Book $2.99
ASIN: B0088HY8H8
http://www.amazon.com/Sentence-Death-Killed-President-ebook/dp/B0088HY8H8/ref=sr_1_1?s=books&ie=UTF8&qid=1354311097&sr=1-1&keywords=A+Sentence+of+Death
Robert Shows is a fifth generation Mississippian and has been an author for more than twenty years. Robert is an alumnus of the University of Mississippi, receiving both B.S. and M.D. degrees. He worked as an Emergency Physician and served in the United States Army (NG) - 1st Calvary Division. He lives in Madison, Mississippi with his wife, Janice.