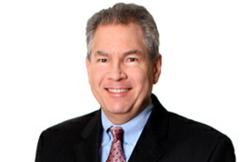 In our view, this study also points to a need to take immediate legal action if an elderly nursing home patient is infected due to nursing home negligence.
Bowling Green, KY (PRWEB) October 11, 2011
When one suspects that a family member is being abused or neglected in a nursing home, it's important to promptly seek medical and legal assistance, Bowling Green personal injury lawyer Lee Coleman said today in reaction to a recently released study from Vanderbilt and Brown universities.
The study found that up to 60 percent of patients in the U.S. who develop sepsis each year are age 65 or older, and the incidence of sepsis in that age group is steadily increasing. However, despite this "major public health concern," the study also concluded that elderly patients have responded remarkably well to sepsis-specific treatments.
Systemic inflammatory response syndrome, which is commonly called sepsis or septic shock, is a severe illness in which bacteria overwhelms the bloodstream, according to the U.S. National Library of Medicine. The illness can impede blood flow to vital organs and potentially lead to death.
Some of the leading causes of the condition are bed sores, malnutrition and exposure to bacteria-tainted medical tubes and catheters, which also happen to be among the most common signs of nursing home abuse and neglect, said Coleman.
"This study makes it clear that seeking immediate medical treatment addresses the damage caused by sepsis," said Coleman, whose Kentucky personal injury law firm, Hughes & Coleman Injury Lawyers, handles nursing home abuse and neglect lawsuits in Bowling Green, Louisville and throughout Kentucky.
"In our view, this study also points to a need to take immediate legal action if an elderly nursing home patient is infected due to nursing home negligence," he said. "Legal action not only helps to pay for the costs of treating sepsis, but it also can send a message to nursing homes that allowing their patients and residents to become ill because of their neglect will not be tolerated. Careless nursing home operators will be held fully accountable."
According to the study, "Insights into Severe Sepsis in Older Patients: From Epidemiology to Evidence-Based Management," signs of sepsis include anxiety, pain, delirium, weakness, loss of appetite, incontinence and loss of balance.
Although there are diagnostic challenges to treating sepsis in elderly patients, the condition can be effectively treated with intravenously administered antibiotics, medications that increase blood pressure, mechanical ventilation and use of medications such as recombinant human activated protein C, the study indicates.
"As the study points out, sepsis produces close to $17 billion in hospital costs each year in the U.S.," said J. Marshall Hughes, an experienced Kentucky elderly abuse and neglect attorney and Hughes &Coleman partner. "Sepsis can place a heavy burden on victims and their loved ones."
However, if the sepsis was caused by the negligence of a nursing home or other long-term care facility, Kentucky personal injury and wrongful death law allows for victims of abuse to file lawsuits that can provide much-needed compensation, Hughes said.
"Contacting a lawyer with experience handling nursing home and personal care facilities litigation can be the best way for victims and their families to recover from abuse and neglect, at least financially," he said.
About Hughes & Coleman Injury Lawyers
Hughes & Coleman Injury Lawyers, with Kentucky offices in Bowling Green, Elizabethtown, Lexington and Louisville, is dedicated to protecting the rights and interests of nursing home abuse and neglect victims, as well as the families who care deeply about their elderly loved ones.
Partners J. Marshall Hughes and Lee Coleman are accomplished injury attorneys and advocates for people who have suffered from nursing home neglect and abuse, as well as auto accidents, brain injury, drug injury, defective products, environmental dangers, fire and burn injury, insurance disputes, motorcycle accidents, premises liability, Social Security disability, stock fraud, truck accident injury, workers' compensation and wrongful death.
For more information contact Hughes & Coleman Injury Lawyers at (800) 489-6000 or use the firm's online contact form.
###