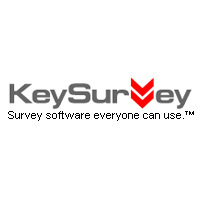 Braintree, MA (PRWEB) August 7, 2007
In addition to the increased functionality in its newest version, Key Survey now complies with Lightweight Directory Access Protocol (LDAP), an open standard for a user security repository and authentication mechanism.
"The enterprises that have turned to a centralized LDAP directory have enabled their users to seamlessly access their Key Survey account as well as all of their applications they are authorized to use," said Stan Liachev, Key Survey's Chief Technical Officer. "Thus, Key Survey users will have a simplified administration; additions and changes to permissions will be made only once in the directory and will be immediately available to all authorized users."
With LDAP, Key Survey users can automatically create user accounts within the application and then incorporate an auto-login feature. Company administrators can now easily manage user accounts stored within the LDAP directory from a Key Survey Enterprise Admin account.
Key Survey supports Active Directory, Novell eDirectory, Oracle Internet Directory, OpenLDAP, Sun Java System Directory Server, Apache Directory Server, Apple Open Directory, or any other LDAP identity. This solution is perfect for organizations that already use LDAP based authentication to provide single sign-on capabilities for their enterprise Key Survey application.
To test out Key Survey's new LDAP compliance, please call (888) 849-8118 and request a 60-day Enterprise evaluation.
About Key Survey
Key Survey, based in Boston, is the technology leader in online forms and survey software. The company provides web-hosted subscriptions for professionals who need to build and deploy sophisticated forms and surveys online. Key Survey's core technology is an information collection utility designed to help companies gather data from any point, through any medium, and disseminate this information across the enterprise.
For more information visit http://www.KeySurvey.com
Contact:
Olga Kurylenko
Key Survey
http://www.keysurvey.com
(781) 849-8118 ext. 8034
###