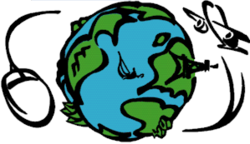 You'll find New York's top attractions plus some fun surprises at up to 70% Off
New York, NY (PRWEB) March 28, 2013
It's that time of year. Families are itching to plan spring and summer vacations as they grapple with the economy and look for good values and deals. Loaded with money-saving offers in more than 7,000 destinations, DestinationCoupons.com have sorted through their most popular cities to come up with the top 10 places where families can get the best deals. The top priority was to choose places that offer affordable hotel stays and can be reached by car, so the most can be made out of small budgets. In their latest newsletter "DestinationCoupons.com Unleashes the Hottest Spring Travel Deals in 10 Great Cities, " they awarded Number One on the list to New York City.
Even though Ellis Island is closed and the Statue of Liberty won't open until July... New York City is full of fun things to do that the whole family will love. Find New York's top attractions plus some fun surprises at up to 70% Off. Favorites include THE RIDE - it's a bus tour on steroids that takes everything that makes New York City and kicks it into overdrive. A Citysights 2 or 3 day Open-Top Bus pass is the best choice for families to get all around the city – Uptown, Downtown, including Brooklyn. It beats trying to find a cab (or 2 depending on the size of the family), and with unlimited hop-on and hop-offs from 9am to 8pm it's a no-brainer. The bus pass also includes a free Harbor Cruise and free ticket to Top of the Rock or Empire State Building - plus the kids love riding 'al fresco.'
Walking Tours are a great way to see the city and offer a unique prospective on New York. Discover the world of Hip-Hop on a celebrity guided tour through Harlem; engage in conversations with Graffiti writers from across the globe on a Graffiti Tour of 5Pointz outdoor art exhibit space in Long Island city; or stroll through Central Park as a professional actor points out the many films and TV shows filmed there. Bus Tours offer families fun tours of the origins of Rap music, and TV hits like Gossip Girls, Sopranos, and Sex and the City.
Hop on board a Harbor Cruise for an inspirational tour to learn about the majestic Statue of Liberty, Ellis Island, and the World Financial Center. Sail aboard the Clipper City, New York's largest and only tall ship, as this majestic topsail schooner unfurls her canvas and sets sail through the harbor toward the Stature of Liberty - or chill out to an evening of live Jazz as thousands of twinkling lights illuminate the New York skyline.
DestinationCoupons.com offers free coupons, including mobile-friendly coupons at top attractions like NBC Studio Tours, Intrepid Museum, New York Skyride, Empire State Building, and the newly re-opened Planet Hollywood Restaurant in Times Square. Taylor Lautner, Whitney Houston, Britney Spears, and Bollywood (for a limited engagement) have arrived to Madame Tussauds to join the over 200 world-famous celebrities. Harry Potter Exhibition closes on April 7th when Discovery Times Square will welcome their new exhibit Gunther von Hagens' Body Worlds. Families can also save on Broadway shows like Blue Man Group, Mamma Mia!, and Broadway's best.
With a little planning and booking ahead, families are able to save up to 20% off some of the best rates at the best hotels in New York City. It's even possible to book the beautiful InterContinental Barclay Hotel for less than a Comfort Inn. It pays to play with the dates, so checking the hotel rates before choosing vacation dates is a must for any savvy traveler. Rates can vary tremendously if there is an event or convention in town.
DestinationCoupons.com encourages locals and travelers to New York to "Like" NYC Coupons on Facebook to be the first to receive new offers, giveaways, coupons and special limited time offers.
Discover what the other 9 Top Destinations are by reading their April Hot Deals Newsletter online. There are great savings in places like Las Vegas, Myrtle Beach, Chicago, Grand Canyon, Miami and Orlando, to name a few.
About DestinationCoupons.com
http://www.destinationcoupons.com is the largest online Travel Coupon website in the world, offering more than 60,000 discount coupons for attractions, shows, museums, sightseeing services, dining and shopping, in addition to the best possible hotel and car rental rates in 7,000 destinations worldwide. What makes DestinationCoupons.com unique is that all discounts are completely free. No credit card, login or membership required. Connect with us on Twitter and Facebook